SW Washington is most known for its largest major city, Vancouver. Still, there are plenty of little gems just north and east of Vancouver you may consider relocating to, including Battle Ground, Camas, La Center, Ridgefield, and Washougal.
10 REASONS TO LOVE LIVING IN SW WASHINGTON
#1 - Incredible Food Scene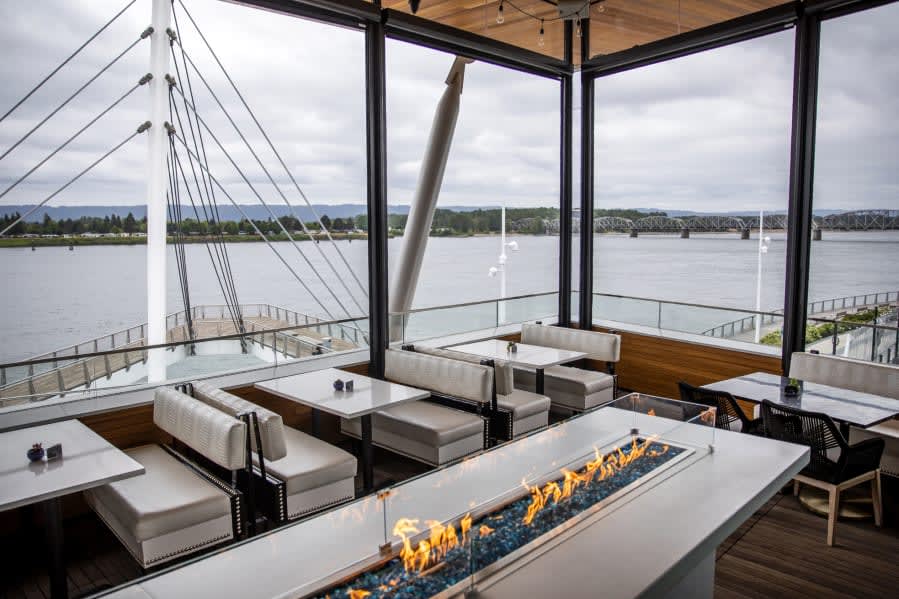 Between downtown Vancouver, waterfront restaurants, and great spots like Fisher's Landing, there are many food options to explore once you move to SW Washington.
On the water near downtown Vancouver, you will find popular favorites like McMenamins on the Columbia, Beaches Restaurant & Bar, The Cove Restaurant, Dos Alas Latin Kitchen and Tequila Bar, and Wildfin American Grill.
Right in the heart of Downtown Vancouver, check out Amaro's Table Downtown, Little Conejo, Nonavo, Smokin' Oak, and The Sedgwick – just to name a few.
And mentioning all the fantastic food in SW Washington wouldn't be complete without including Fisher's Landing, which is home to delicious options like Gustav's Pub & Grill, Wild Tiger Thai, Eastland Sushi & Asian Cuisine, and Sunny's Diner Vancouver.
#2 - Amazing Wineries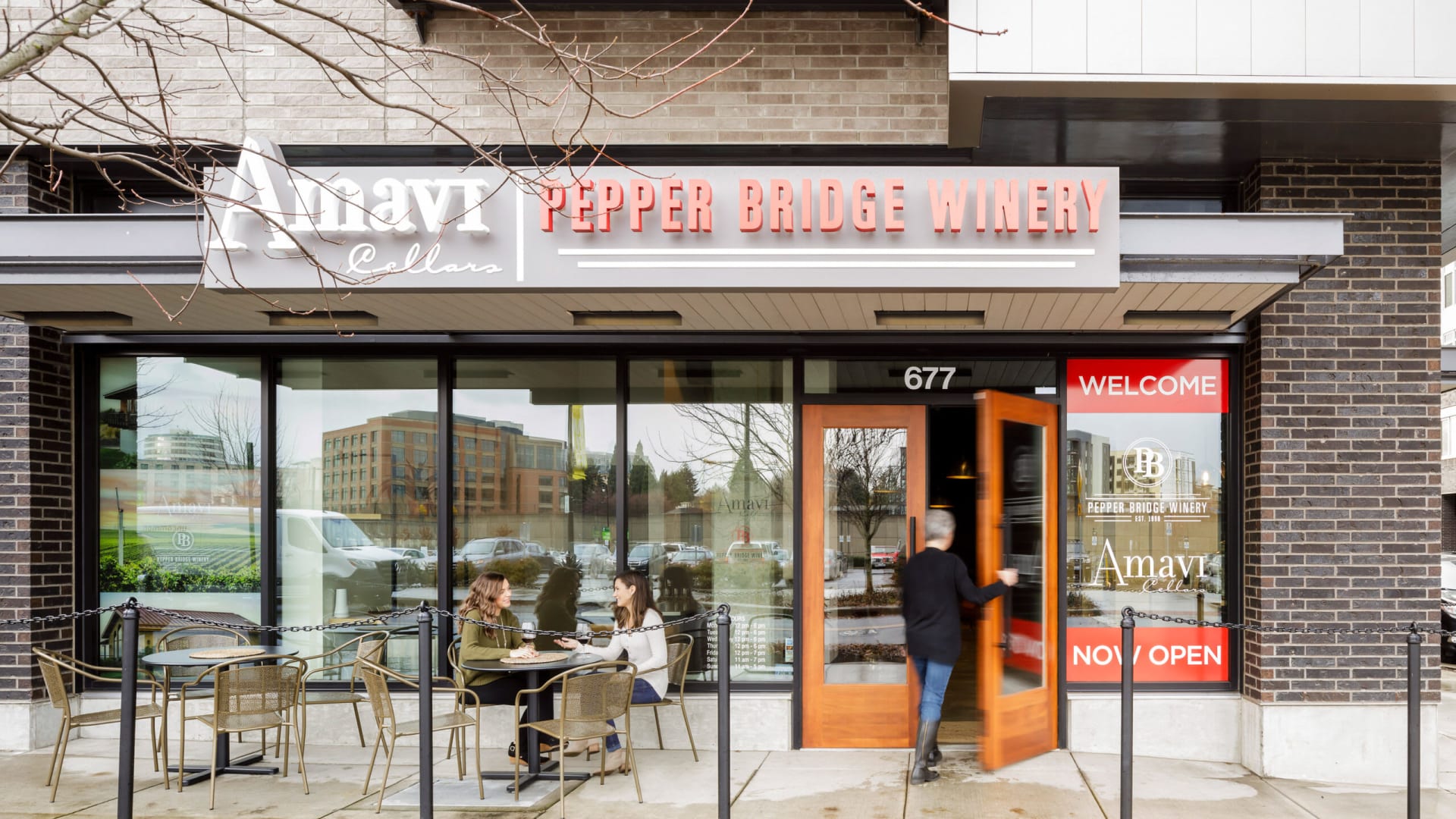 Along the downtown Vancouver waterfront, there are numerous wineries to choose from, including Airfield Estates Winery Vancouver Tasting Room, Barnard Griffin, Pepper Bridge Winery & Amavi Cellars, and Valo Cellars. SuLei Cellars and Niche Wine Bar are also popular wine spots.
Travel east near Camas, and you will find English Estate Winery – Vancouver's oldest vineyard and winery.
Near La Center, you will find Bethany Vineyard & Winery, 14 Acres Vineyard & Winery, and Windy Hills Winery. And just north of Battle Ground sit Dolio Winery & Vineyard and Rezabek Vineyards/Daybreak Cellars.
#3 - Breweries Galore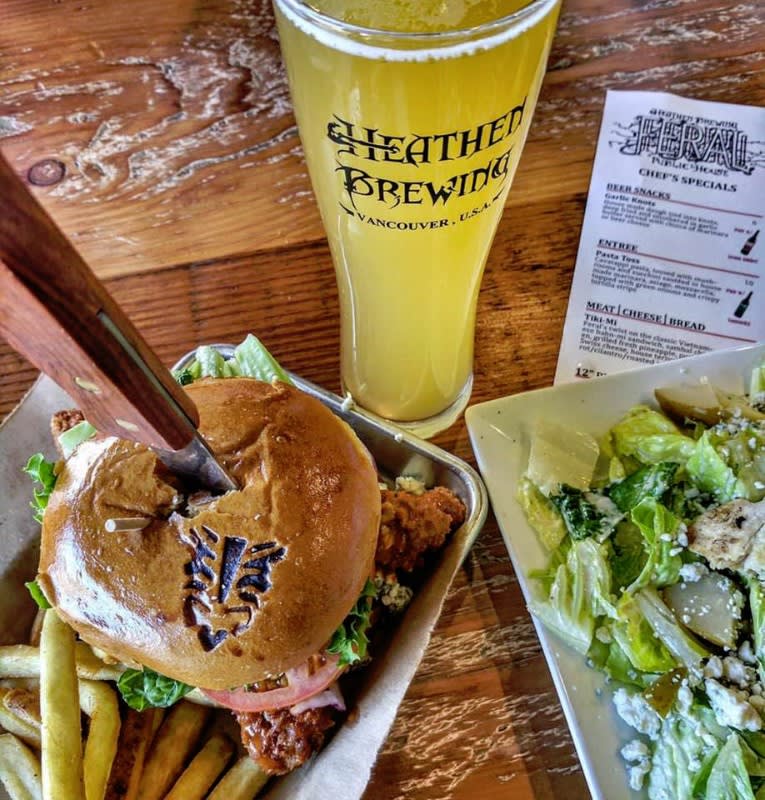 Wine and beer lovers alike will find something to love in SW Washington. For fantastic local beers and brews, check out one of the many taphouses and brewing companies in the area, including Waterfront Taphouse, Trusty Brewing Co., Loowit Brewing Co., Trap Door Brewing, Old Ivy Brewery, and Heathen Brewing Feral Public House.
#4 - Surrounded by Nature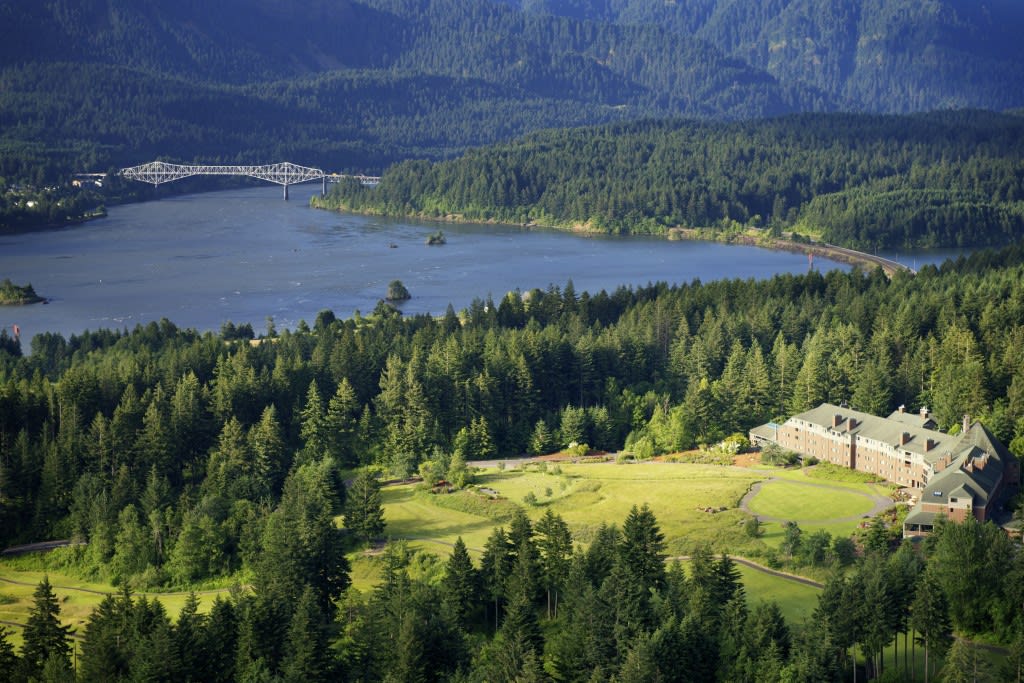 Washington is one of the nation's most gorgeous states, and there is no shortage of things to do outside. For a fun family outing, check out Esther Short Park and Playground, which features an extensive playground area, a water fountain, walking paths, and picnic shelters.
For an extensive list of all the major parks and trail systems through SW Washington, check out the City of Vancouver's Parks and Trails interactive map to find the nearest parks and trails to your new home.
For a quick escape from the city, check out Skamania Lodge in Stevenson, WA. Stay in a treehouse for a weekend, visit the day spa to relax and unwind, or explore the hundreds of thousands of miles of acres of wilderness in the Gorge.
And, of course, SW Washington sits right on the Gateway to the Gorge. Travel east on either the Washington or Oregon sides of the Columbia River for incredible views that lead to excellent camping sites, hiking trails, and scenic lookouts.
#5 - Beautiful Public Gardens
There are several memorials and community gardens to explore and escape to within SW Washington. Royce E. Pollard Japanese Friendship Garden is located on the campus of Clark College. It features a stunning winding pathway mimicking the flow of the Columbia River, along with traditional stone sculptures, a granite water feature, and symbolic imagery throughout.
Fort Vancouver Garden and the Natural Gardens at Pacific Community Park are two more great parks to explore in your new neighborhood. If you plan to move closer to Battle Ground, check out the NatureScaping of SW Washington's Wildlife Botanical Gardens and Barberton Blooms.
#6 - Stay Active All Year
Despite all the rainfall SW Washington gets each year, you can still stay active year-round with excellent indoor sports and activities.
The Mountain View Ice Arena is a popular spot for indoor spectator events like hockey and ice skating and is open for public skating, private lessons, and group classes.
For releasing pent-up energy during the heavy rainy months, take your kids to Skyzone Trampoline Park for indoor trampoline courses, a Ninja Warrior course, sky ladders, tug of war, dodgeball, a foam zone, and more.
#7 - Downtown and Waterfront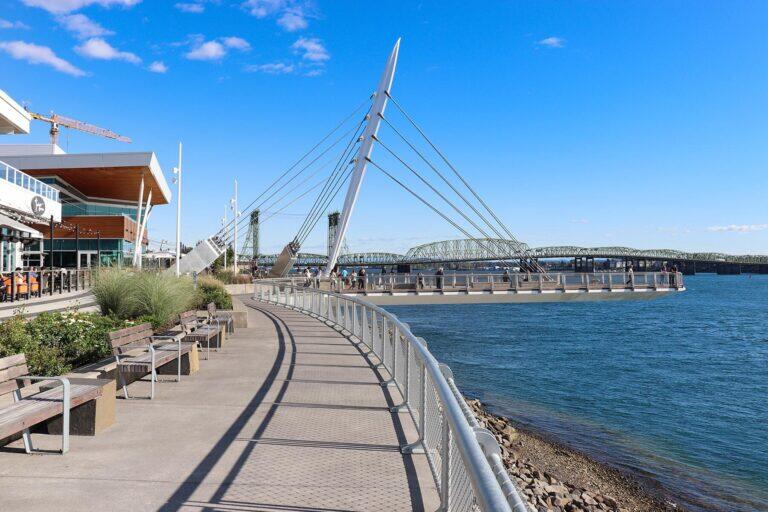 Downtown Vancouver is a vibrant and exciting district with plenty of shopping, dining, and entertainment opportunities. This beautiful district features a First Friday Art Walk, Haunted Walking Tours during the fall, and community events filled with a lot of local spirit and enthusiasm.
You will love living so close to the waterfront, too. The Vancouver waterfront is a popular place to run, walk, or bike along the Renaissance Trail as you take in the breathtaking views.
#8 - Family-Friendly Fun
You'll be happy to know that moving to SW Washington means living in a great region with plenty to do. Big Al's is a local hotspot with something for the entire family to enjoy, including an arcade, bowling alley, and sports bar.
The Columbia Springs Environmental Education Center is a 100-acre space designed for kids. It features nature trails, a fish hatchery, and hands-on activities to give children a closer look at our drinking water and where it comes from.
Vancouver is also full of fascinating museums, like the Pearson Air Museum, the Clark County Historical Museum, and the Wendel Museum of Animal Conservation. Or, for a bit of a unique museum experience, check out the Devil-ish Little Things Museum.
#9 - No Income Tax
A significant advantage of living in Washington is that you don't pay income tax. If you live and work in Washington but earn the same salary in Oregon, your take-home pay would be reduced by 10%. For example, if you make $50,000 annually, you can expect to keep approximately $5,000 more yearly if you live in Washington compared to Oregon.
Insider Tip for New SW Washington Residents: While Washington does not have a state income tax, it does have a sales tax of 8.5%. Oregon doesn't have a sales tax, so it is common for SW Washington residents to drive across the border for larger purchases, such as equipment and appliances.
#10 - Easy Access to Portland & PDX Airport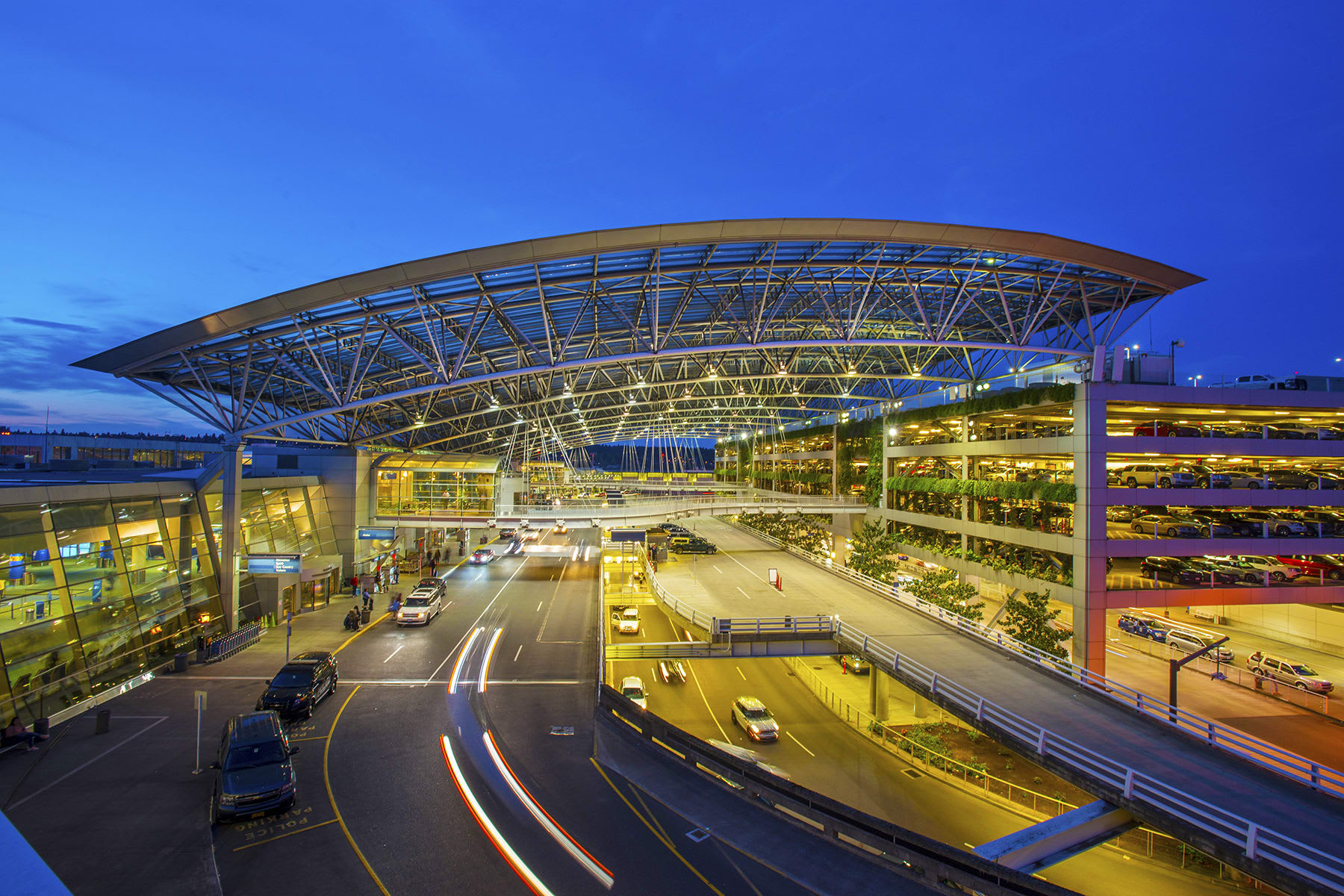 In SW Washington, a quick trip south will take you into the heart of downtown Portland. You will find that lots of residents in SW Washington commute to Portland for work, leisure, and shopping.
Easy access to Portland International Airport (PDX) is another great perk of living in SW Washington. PDX was named the most efficient airport in America in 2017, and from 2013-2019, Travel + Leisure World's Best Awards named PDX the "Best Domestic Airport".
START YOUR JOURNEY TO SW WASHINGTON
You've got Options. We've got Experts.
Your dream home in SW Washington is waiting -- and we're here to help you find it! Opt Real Estate strives to create the perfect real estate experience by managing all the little details, conquering your roadblocks, and cutting through uncertainty. Contact our team today to ensure a smooth transition to your new home in SW Washington.
Contact the team at Opt Real Estate now.
🎥Video - What to do in Vancouver, WA.