SE Portland is one of the most sought-after areas in the Pacific Northwest for prospective homeowners – and for many fantastic reasons. This special suburb has some of the best homes in the state and perfectly balances big city life with community-focused living.
With high walkability ratings and an extensive bike path network, your new home in SE Portland will be within walking distance of your new favorite restaurants, bars, parks, and entertainment spots. You will love how easy it is to stay active and get involved in your new community as soon as you arrive!
In this guide, we're breaking down some of SE Portland's most popular neighborhoods and attractions that you will find as you settle into your new home. So, grab your walking shoes and head outside – it's time to explore your new neighborhood in SE Portland!
Ready to find your dream home in Portland, Oregon? Start your search with Opt Real Estate today.
SE PORTLAND NEIGHBORHOODS
HAWTHORNE
DINING
Portland is known for being one of the most eclectic food capitals in the world. It is also home to the world-famous food carts that have become a staple in this part of the PNW, and no neighborhood boasts more variety than Hawthorne.
Walk to the Cartopia Food Carts for your choice of crepes and other desserts, Indian cuisine, Mexican food, pizza, and more. When the weather is nice, enjoy a beer or wine on the open patio surrounded by a fire pit and laughter from your new neighbors.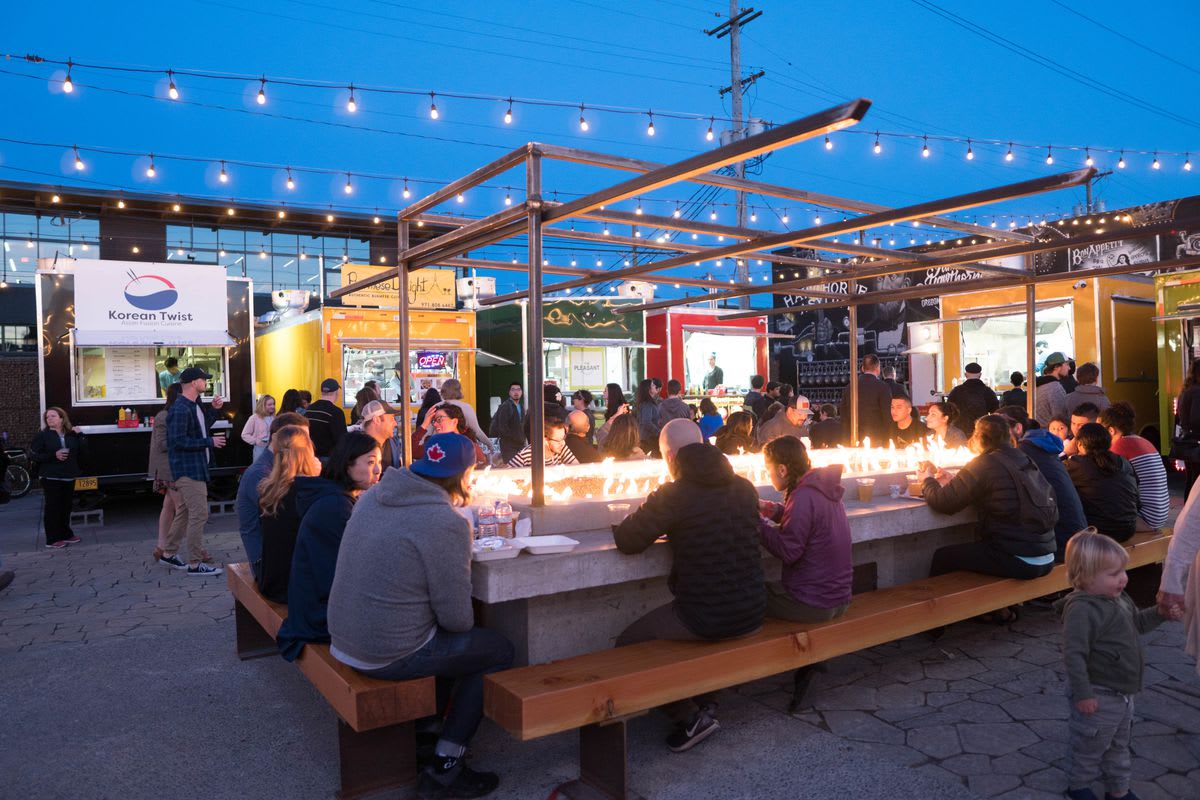 Breakfast lovers will want to get in line early for brunch at Jam on Hawthorne, where you can dine in on some of the best breakfast items in the city. Be warned – this popular place is always packed, but well worth the wait.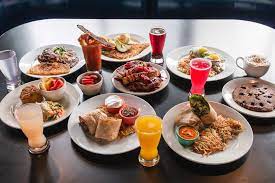 For gluten-free eaters, you're in luck if you move to the Hawthorne District. Harlow is one of the few exclusive gluten-free and vegan eateries in the city and is sure to delight even the most die-hard bread and meat lovers.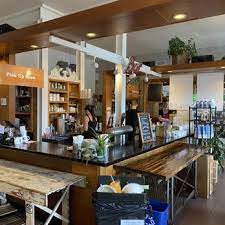 Then, satisfy your sweet tooth at Soro Soro Coffee & Dessert for the most adorable, delicious creations you have to see (and eat!) to believe.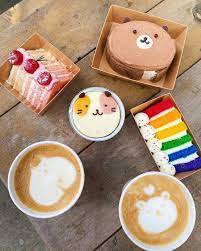 SHOPPING
If there's anything the Hawthorne District is known for, it's vintage thrift shopping. A trip down Hawthorne Boulevard will land you in the middle of some of the best thrift clothes shopping you've ever experienced.
Stop in House of Vintage and get lost among the aisles of rare finds and amazing treasures. Red Light Clothing Exchange will also scratch your itch for one-of-a-kind vintage clothes and accessories that will have you looking like a local in no time.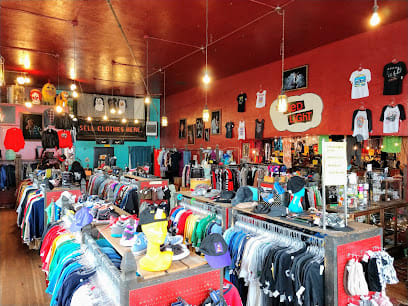 ENTERTAINMENT
Right in the heart of the Hawthorne District is the Hawthorne Theatre, where you will find local bands and big names alike playing shows every week. Catch your favorite artists performing there, or make your way to McMenamins Bagdad Theater and Pub to enjoy a beer alongside the latest feature film release.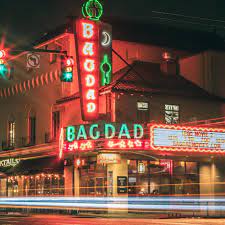 If you want something off-the-wall, (which isn't hard to find in SE Portland) check out Do Jump! Extremely Physical Theater, where performers show off amazing physical feats in this unforgettable entertainment experience.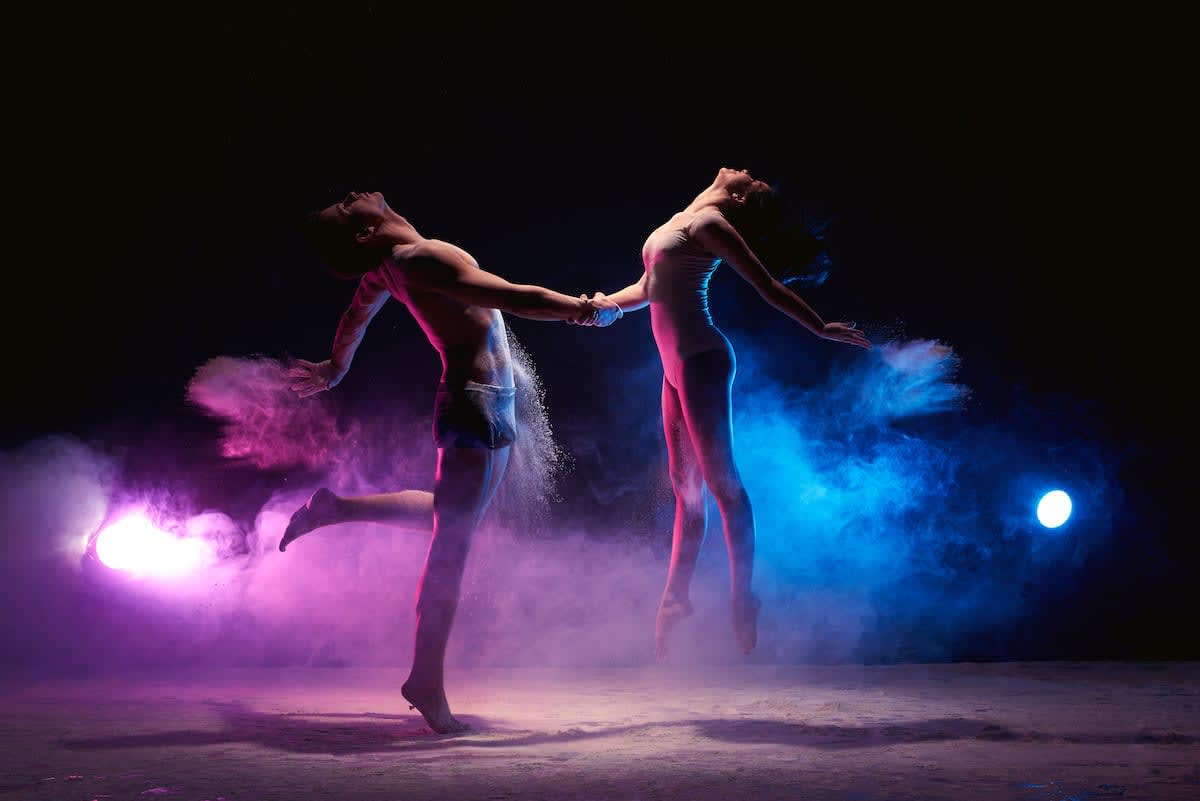 RECREATION
Just south of Hawthorne in Ladd's Addition, you will find the stunning Ladd Circle Park and Rose Gardens. The park and gardens were built in 1909 and feature over 3,000 roses of sixty varieties that were popular in the early 20th century.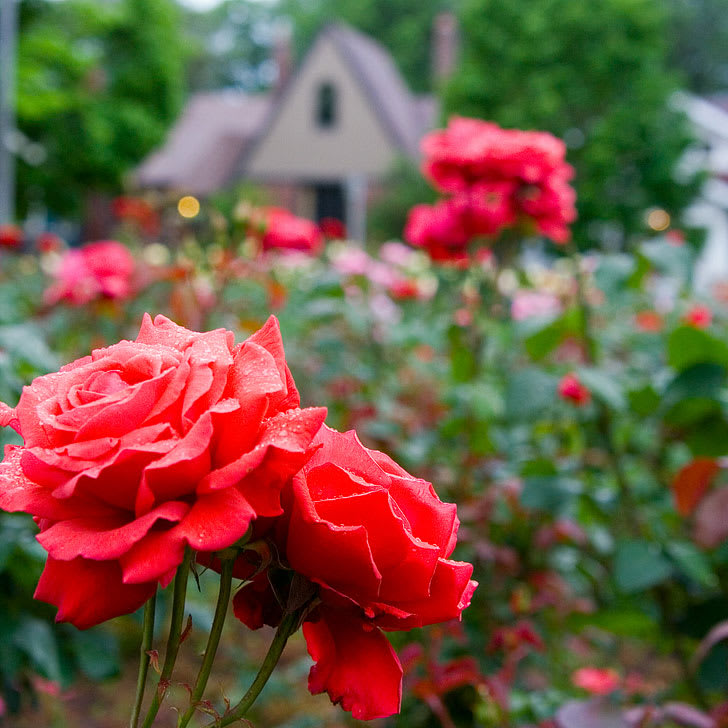 BELMONT
DINING
The Bite on Belmont is a favorite local spot you can't miss. This food cart pod features an array of food options, including Thai, Brazilian, vegan, and multiple beer and wine options, too.
For a refreshing brew, stop into the Horse Brass Pub, which features bottles and drafts from every corner of the world. They also serve authentic English-style pub favorites, including scotch eggs and steak and kidney pies.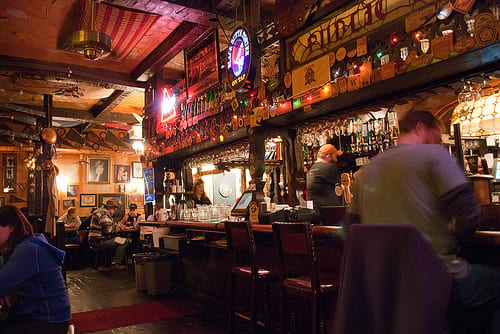 For a lighter bite, check out Laughing Planet or Feel Good, each featuring its own unique, healthy meals with locally grown food.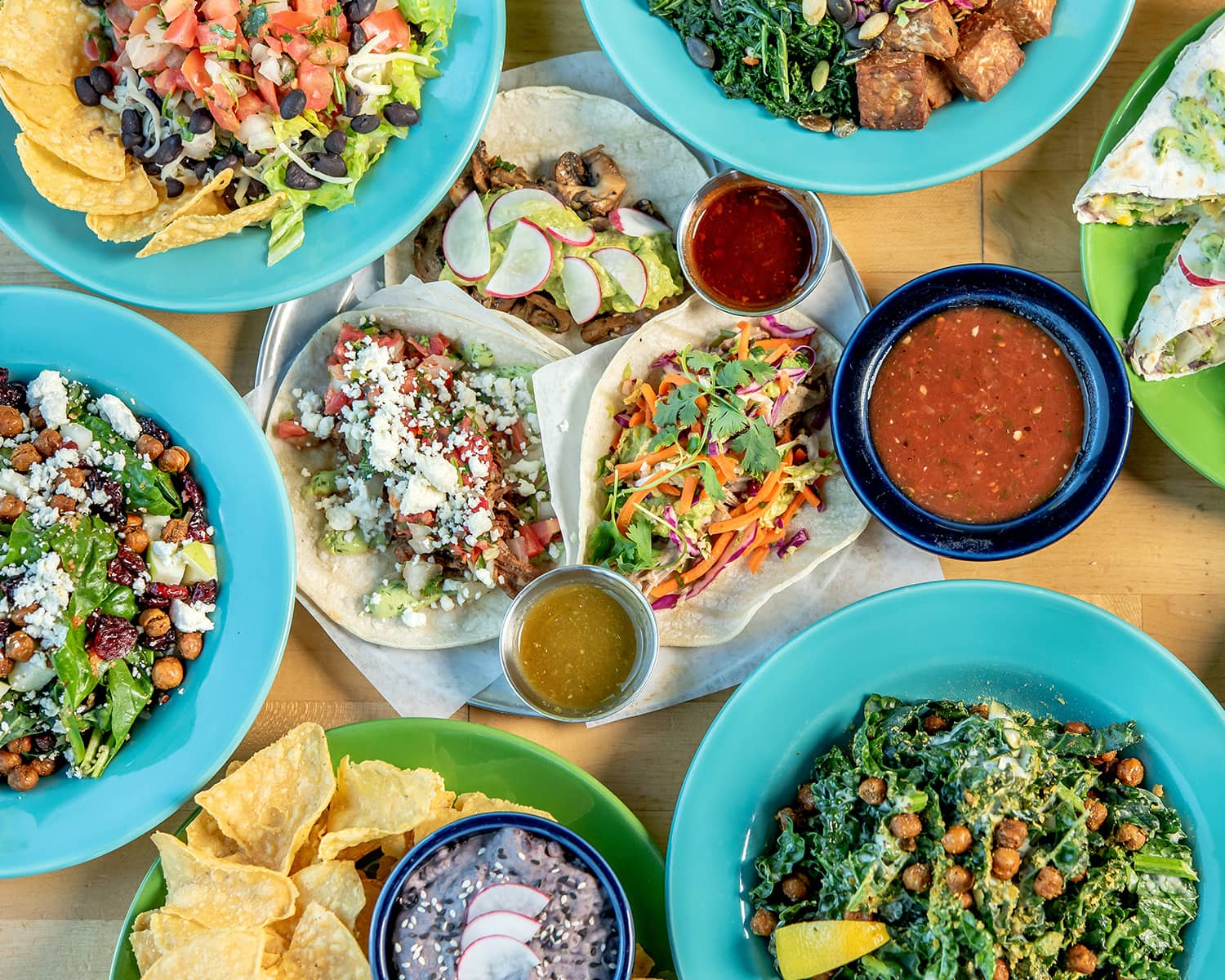 Just north of Belmont, you will find one of the top 50 restaurants in the country, according to The New York Times' Annual America's Best Restaurants list. Kann is a tribute to chef Gregory Gourdet's Haitian heritage that incorporates local Oregon ingredients.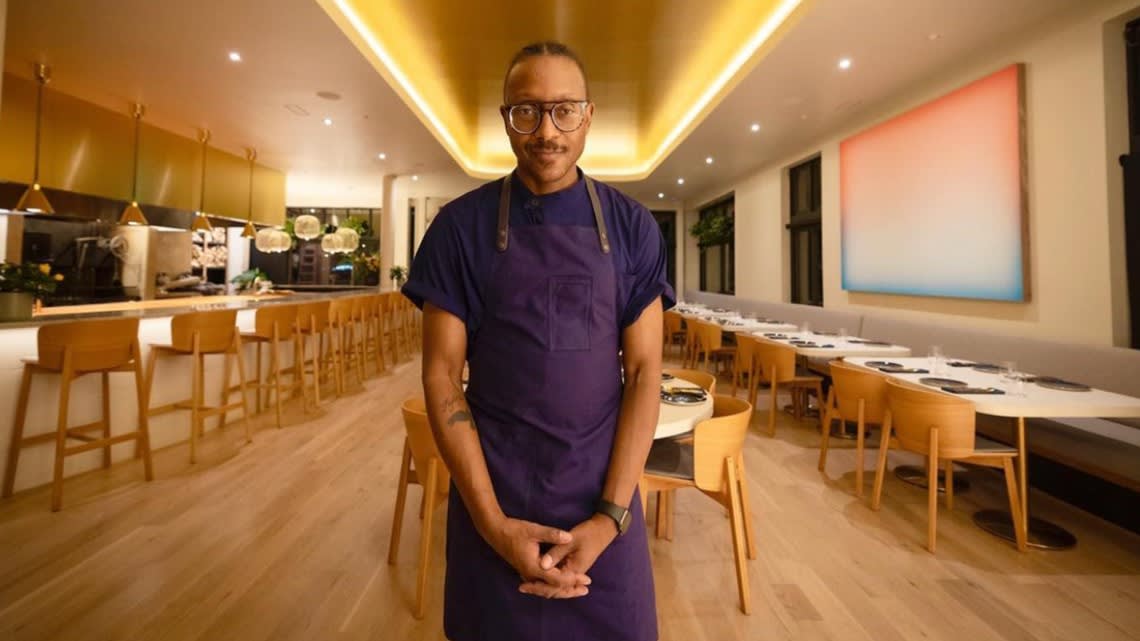 ENTERTAINMENT
As you explore Belmont, you will notice the bright 'Avalon' sign in bright neon pink towering above one of Portland's oldest theaters. The Avalon has been a staple in the Belmont district for decades and offers entertainment and fun for the entire family. Catch a film here for cheap, and then play the night away at the arcade.
As you settle into your new Belmont neighborhood, get to know your neighbors and other Portland locals every September at the Belmont District Street Fair. There you will meet vendors celebrating the beautiful Belmont neighborhood, along with live music and food.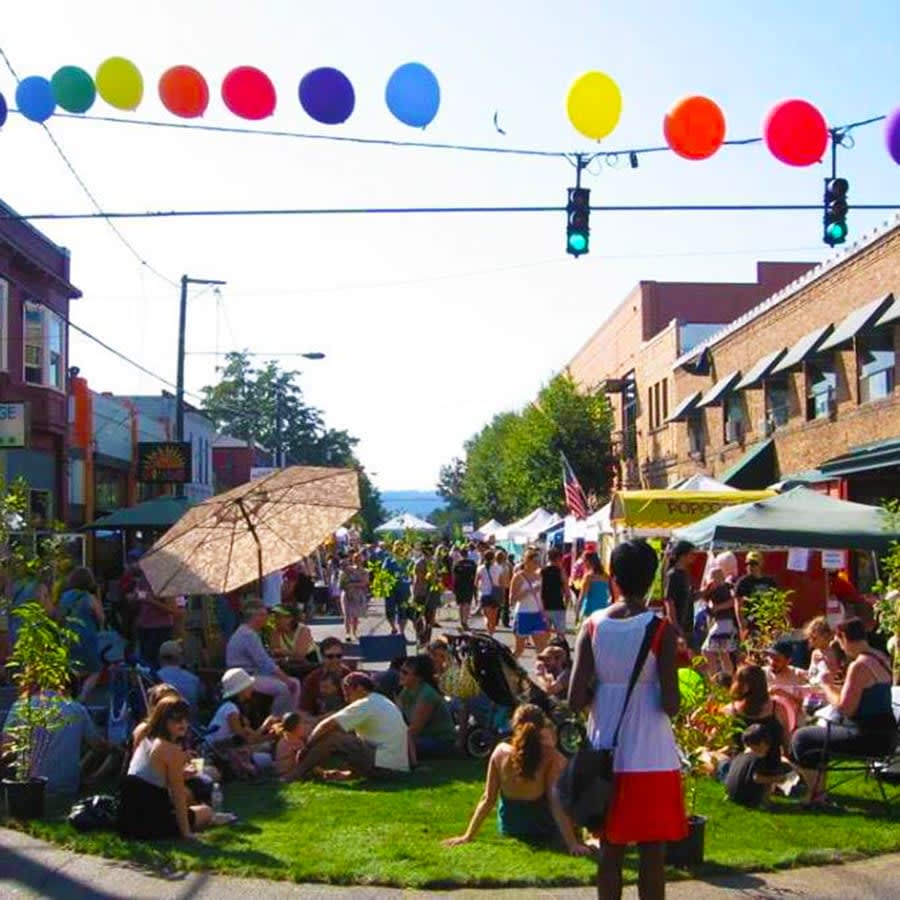 When the weather starts to get cold, you will have one of the most celebrated traditions in the city to look forward to. Residents from all over the Portland metro area wait all year for the Christmas tradition of the season – a trip down Peacock Lane. For the last two weeks in December, this residential street turns into a glowing winter wonderland, every house adorned with incredible Christmas light displays that can't be missed.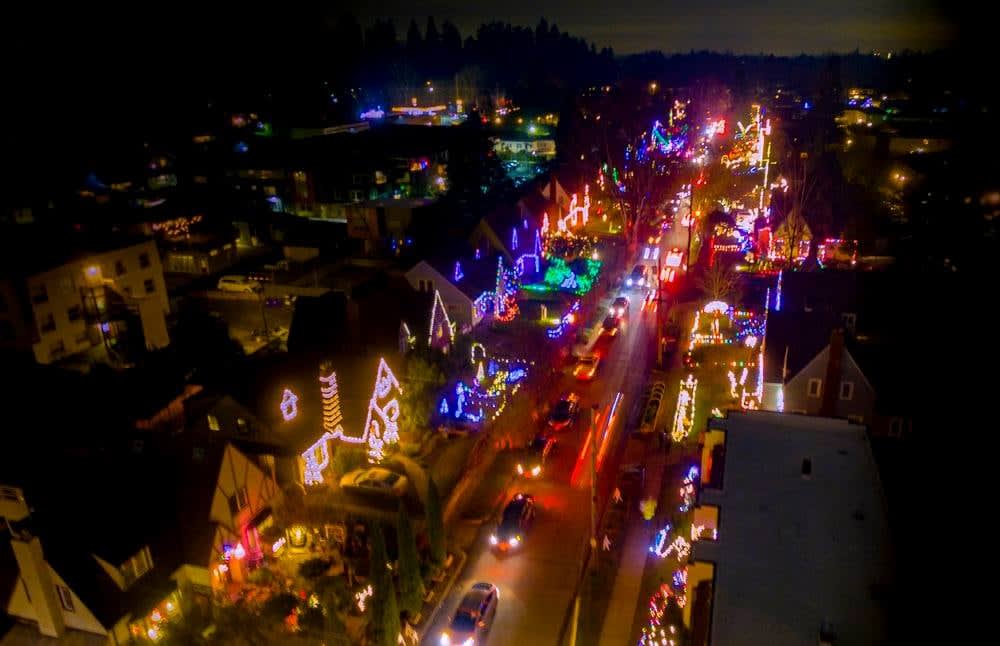 RECREATION
Near Belmont, Laurelhurst Park is a popular go-to spot. With its winding trails, an expansive pond, and over 30 acres of space, this beautiful park is perfect for a secluded escape in the middle of the city.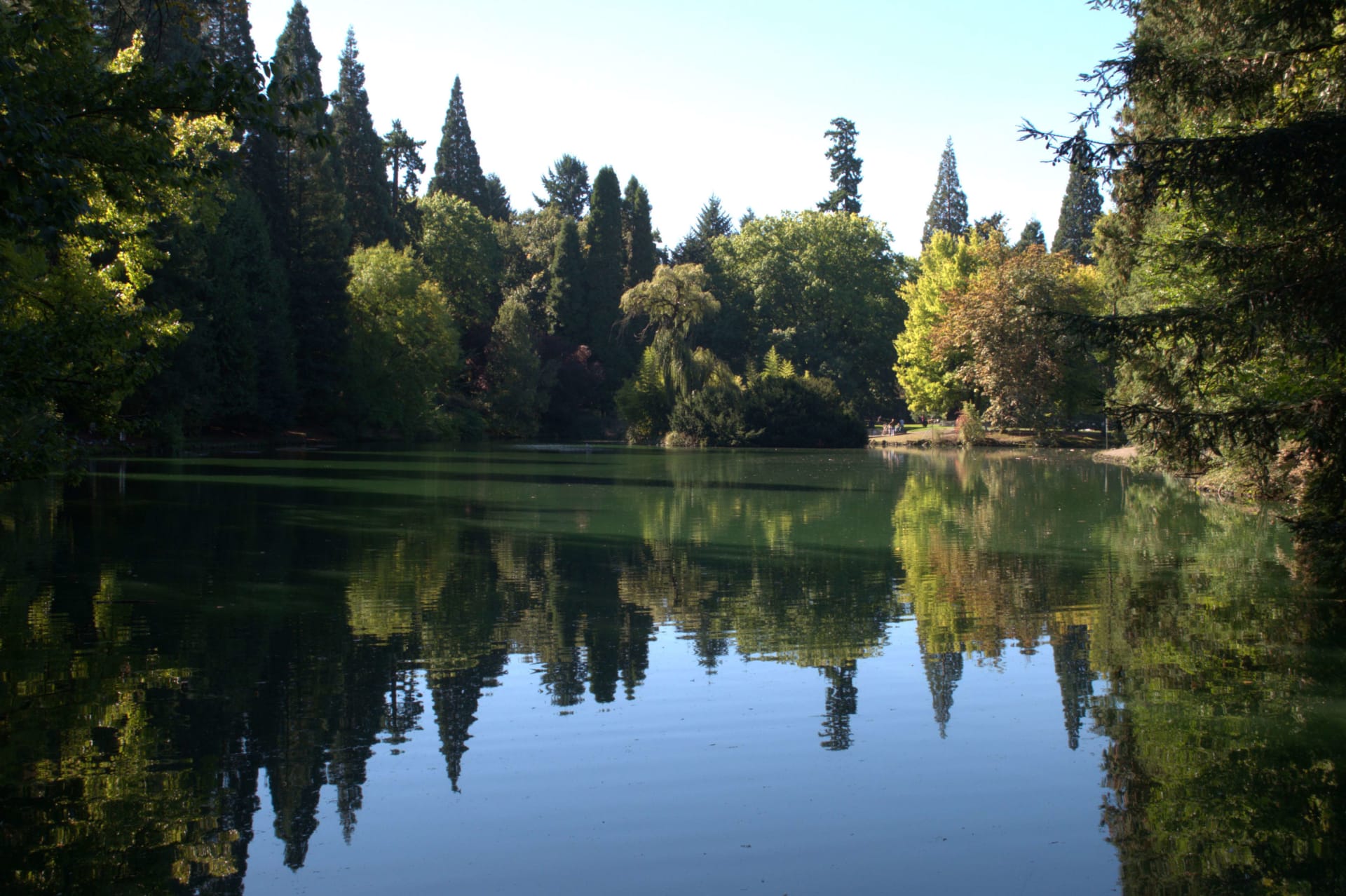 You will also find Lone Fir Cemetery near the Belmont District. This historic cemetery is more than just a resting place – it is one of Oregon's most treasured historical sites and home to Portland's second-largest arboretum.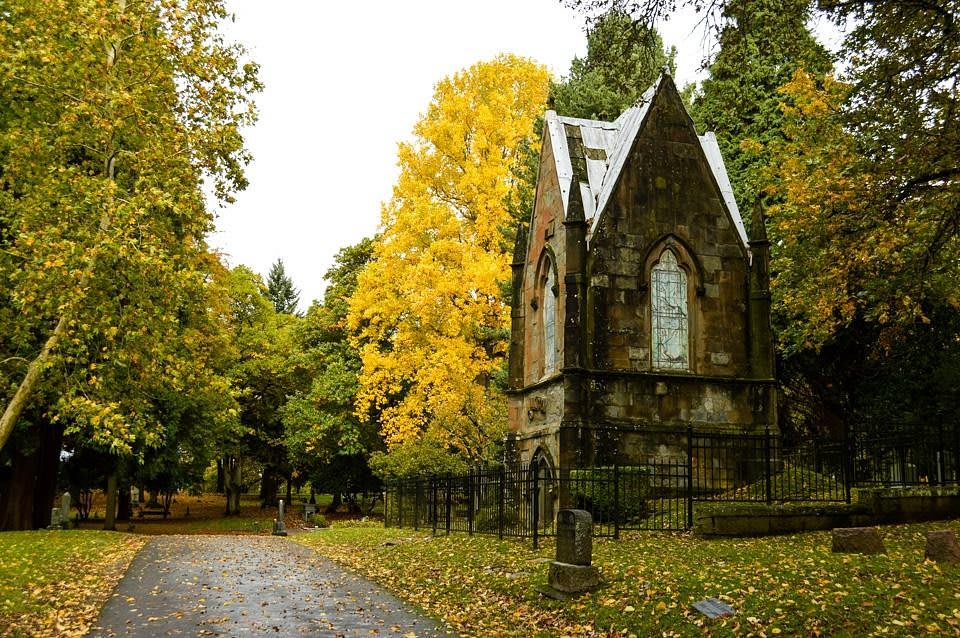 DIVISION
DINING
A once sleepy neighborhood, Division is now one of SE's most exciting places to explore. Start your journey through Division by visiting one of the many local coffee shops such as Nossa Familia or Good Coffee, for a local PNW brew or tea that will stir your senses.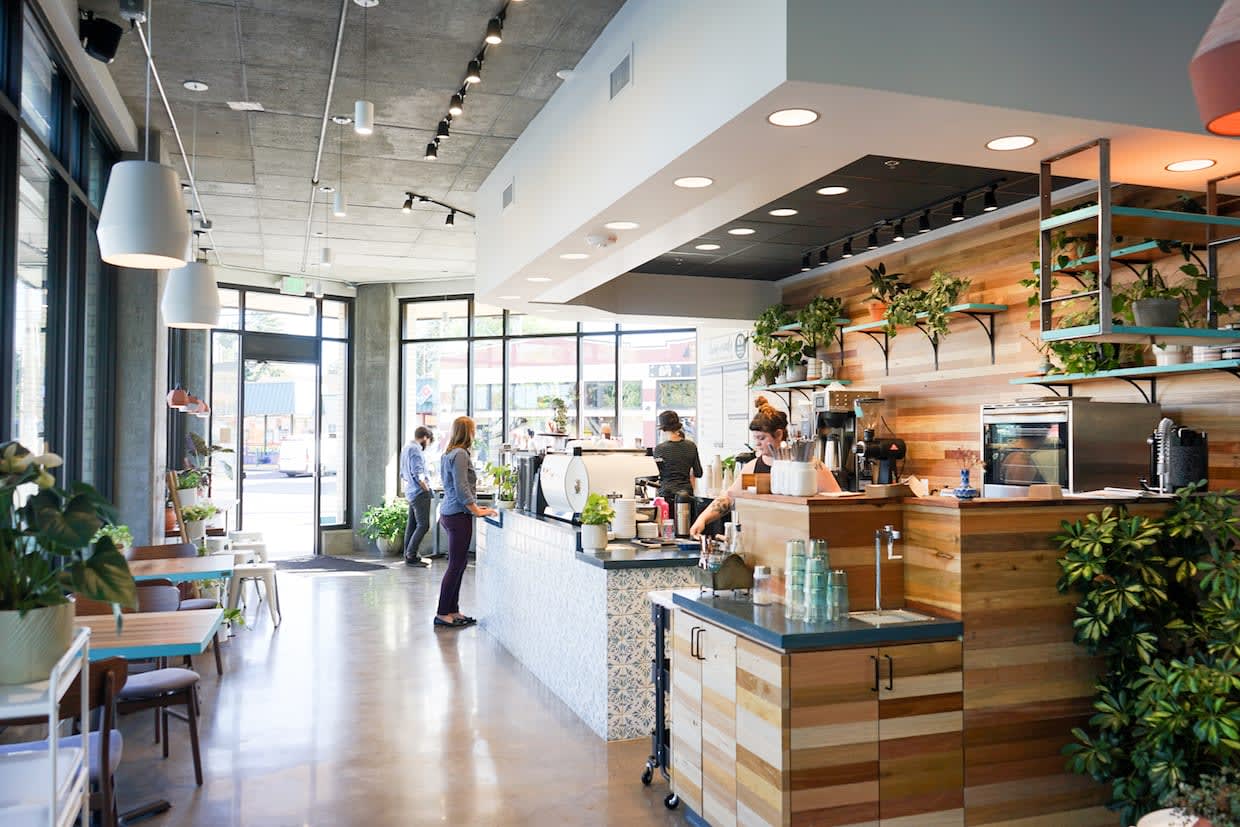 Snag a seat at Pine State Biscuits for breakfast or brunch, where you will find a menu stocked full of hearty and creative options.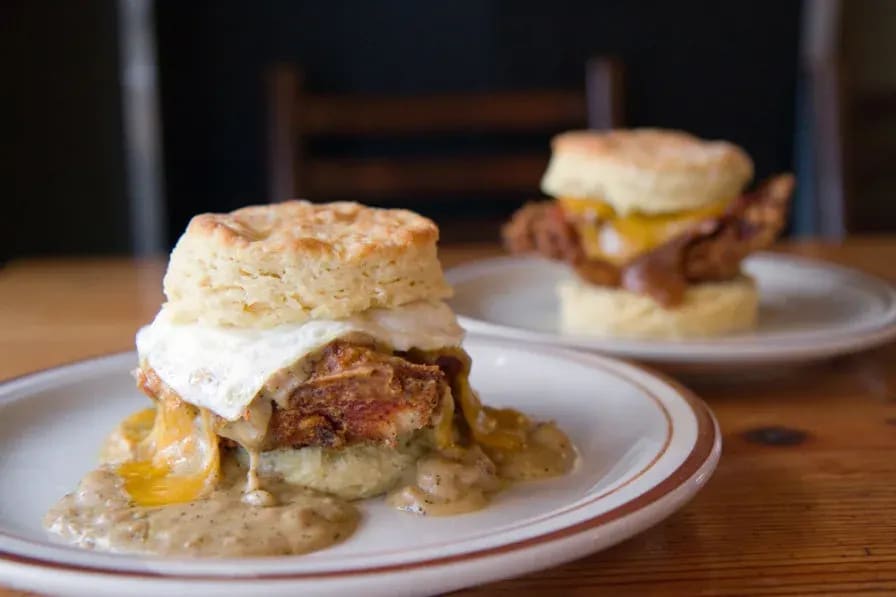 For a delicious slice of vegan pizza, stop by Virtuous Pie. Don't forget to try their other unforgettable menu items, including lavender chamomile lemonade, mac and cheese skillet, and plant-based desserts.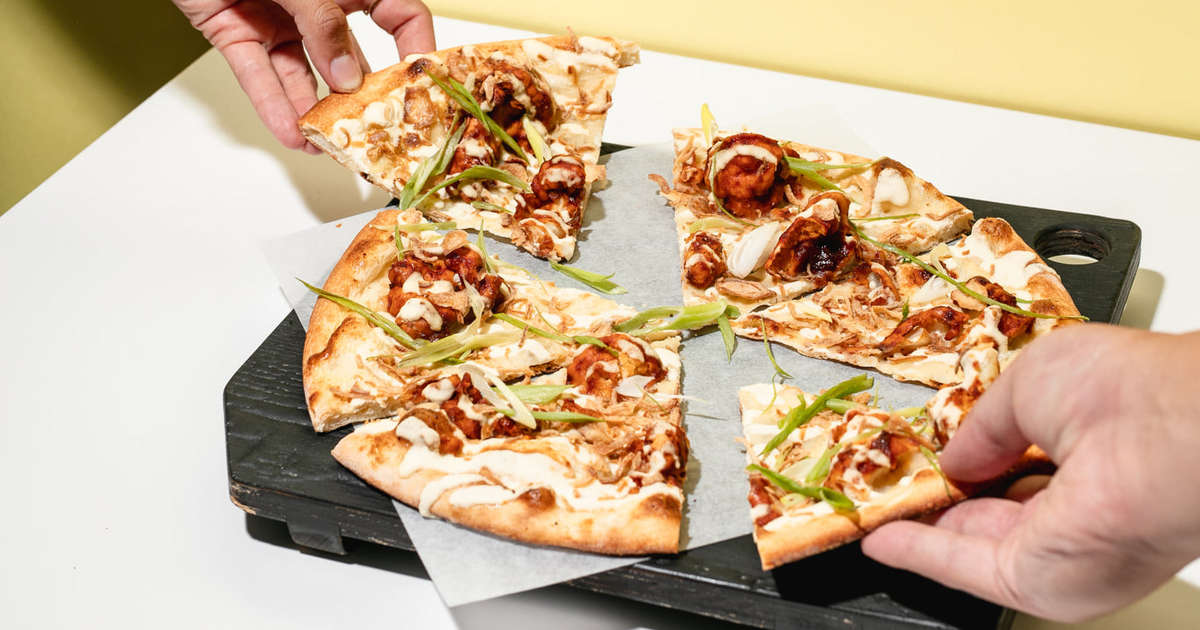 For amazing gluten-free empanadas and tacos, you've got to check out Mestizo. End the night with dessert at the infamous Salt & Straw for a scoop (or two) of their innovative ice cream flavors.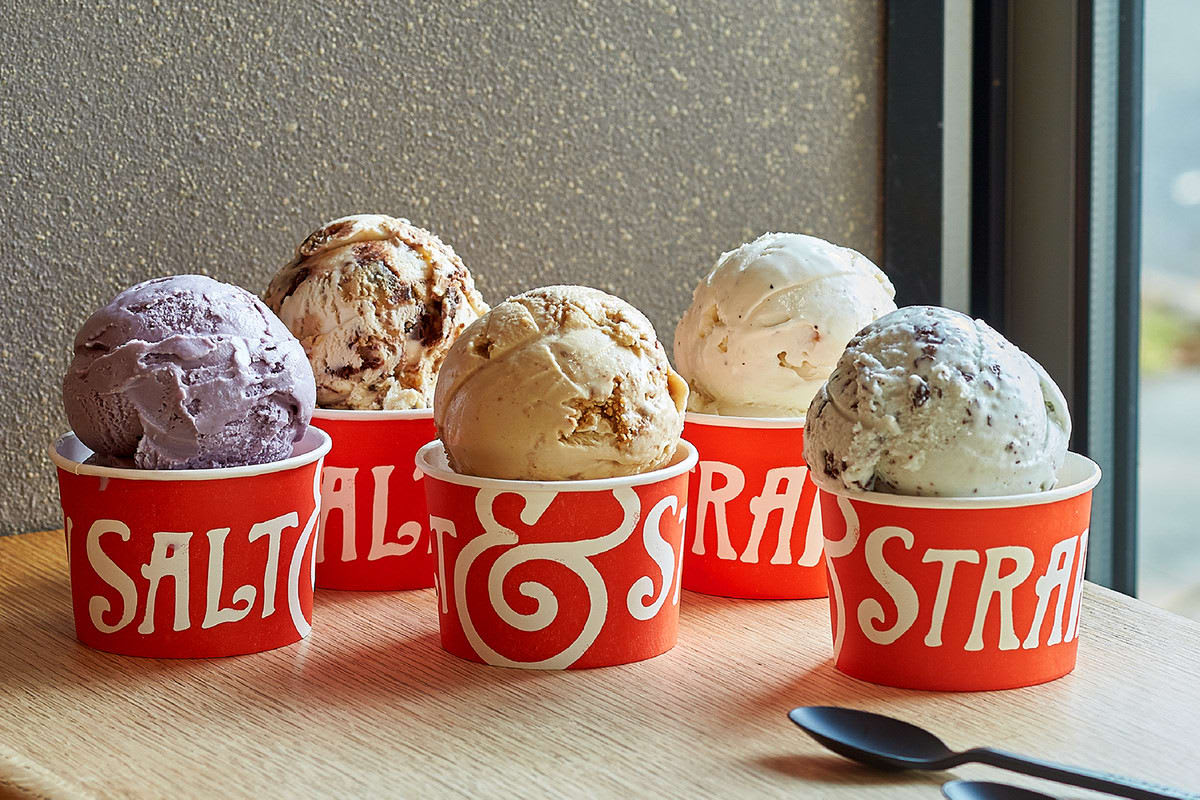 ENTERTAINMENT
Celebrate your local pride at the Division Street Fair & Parade! This annual event features live music, children's activities, arts, food, and community booths. The event is free and open to everyone.
RECREATION
Just north of Division street, you will find Mt. Tabor Park. Spanning over 175 acres, Mt. Tabor is the perfect place to play, explore, and get out in nature. The park features a picnic area, play area, horseshoe pit, basketball courts, volleyball courts, tennis courts, and an off-leash dog area.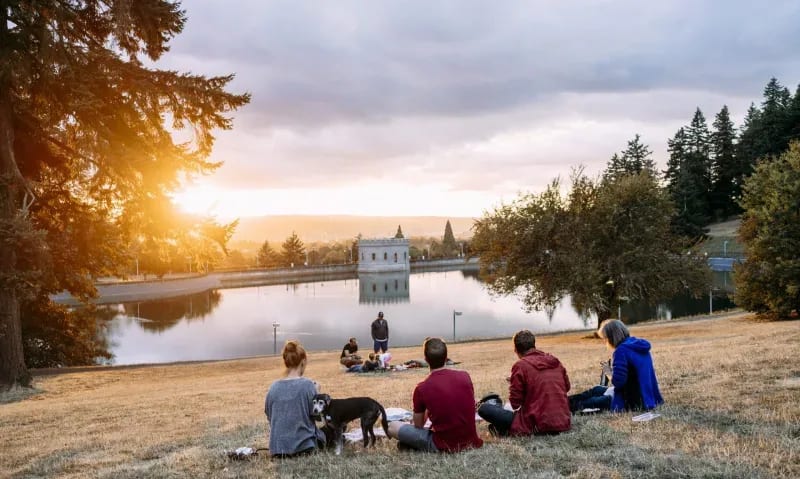 FOSTER-POWELL
DINING
Nearly every neighborhood in Portland has its own food cart hub, and Foster-Powell is no exception. The Carts on Foster features vibrant murals painted on the concrete below, as you walk through food carts each as unique as the next. Choose from a wide selection of favorites, including burgers, breakfast bites, Chinese, fried fish, BBQ, Hawaiian, and more.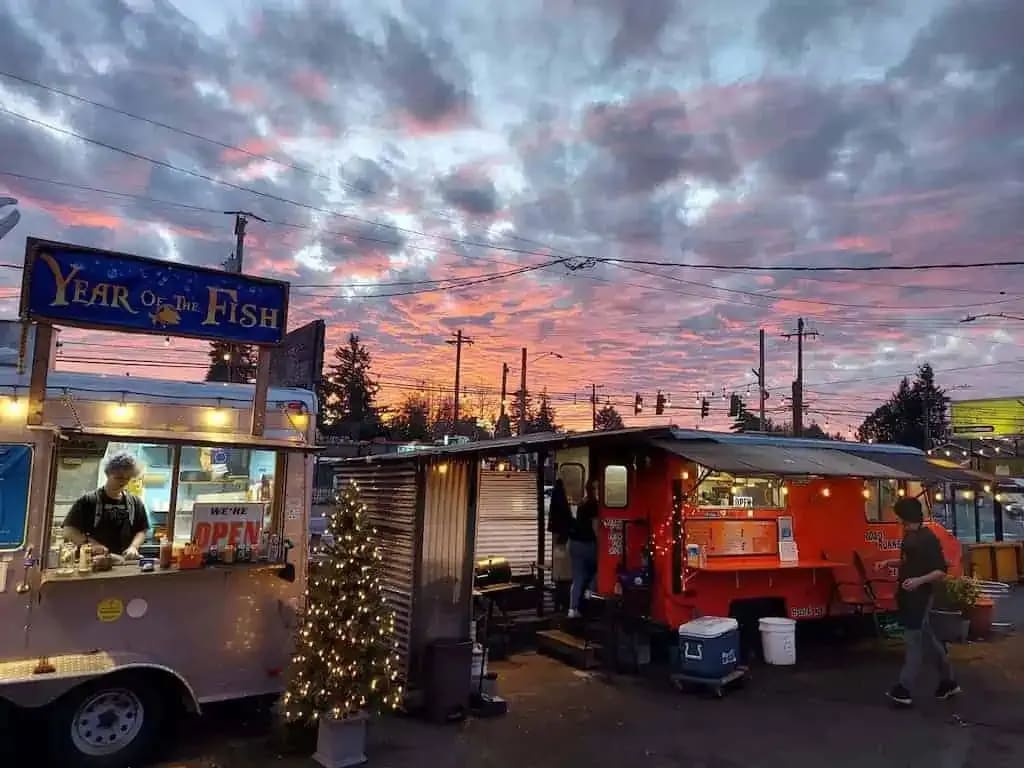 Walk along Foster for no shortage of bars, quick-serve eateries, pizza, and Thai food restaurants. Grab homestyle Mexican eats at Nayar Taqueria, with menu items made exclusively from local ingredients. Or, pop into Bodega PDX for a delicious, homemade sandwich.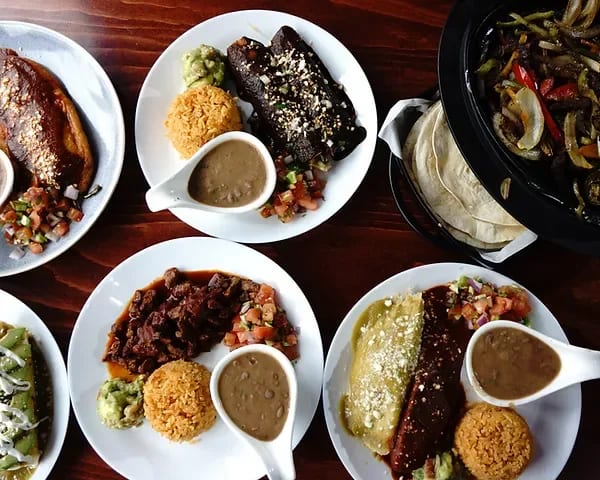 ENTERTAINMENT
For D&D fans, board game enthusiasts, and collectors, Red Castle Games is your new home. As a prominent staple in the Foster-Powell District, Red Castle is open daily for in-store gaming, shopping, and competitions.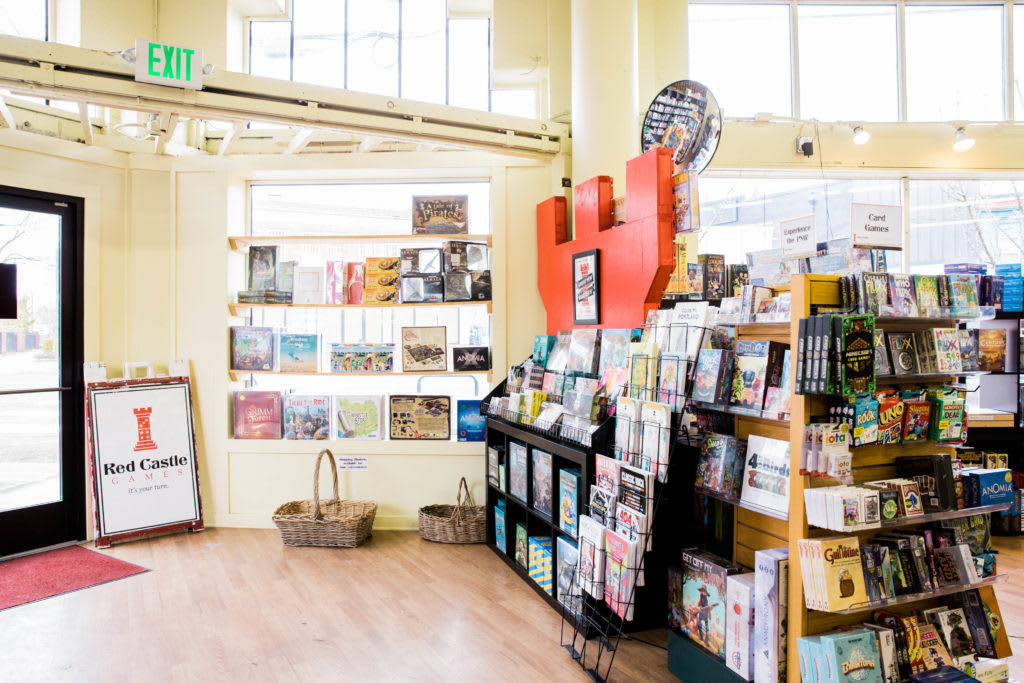 If you are feeling adventurous, sign-up for dance classes at Formation Studios. Bust a move in 90s Throwback Hip-hop, Street Jazz, or Contemporary classes, or schedule a private lesson.
RECREATION
Lents Park is a 38-acre park near the Foster-Powell neighborhood. The park features a community garden, picnic areas, soccer fields, basketball courts, tennis courts, and a playground. Lents Park is also home to Walker Stadium, which is the home field for the Portland Pickles baseball team.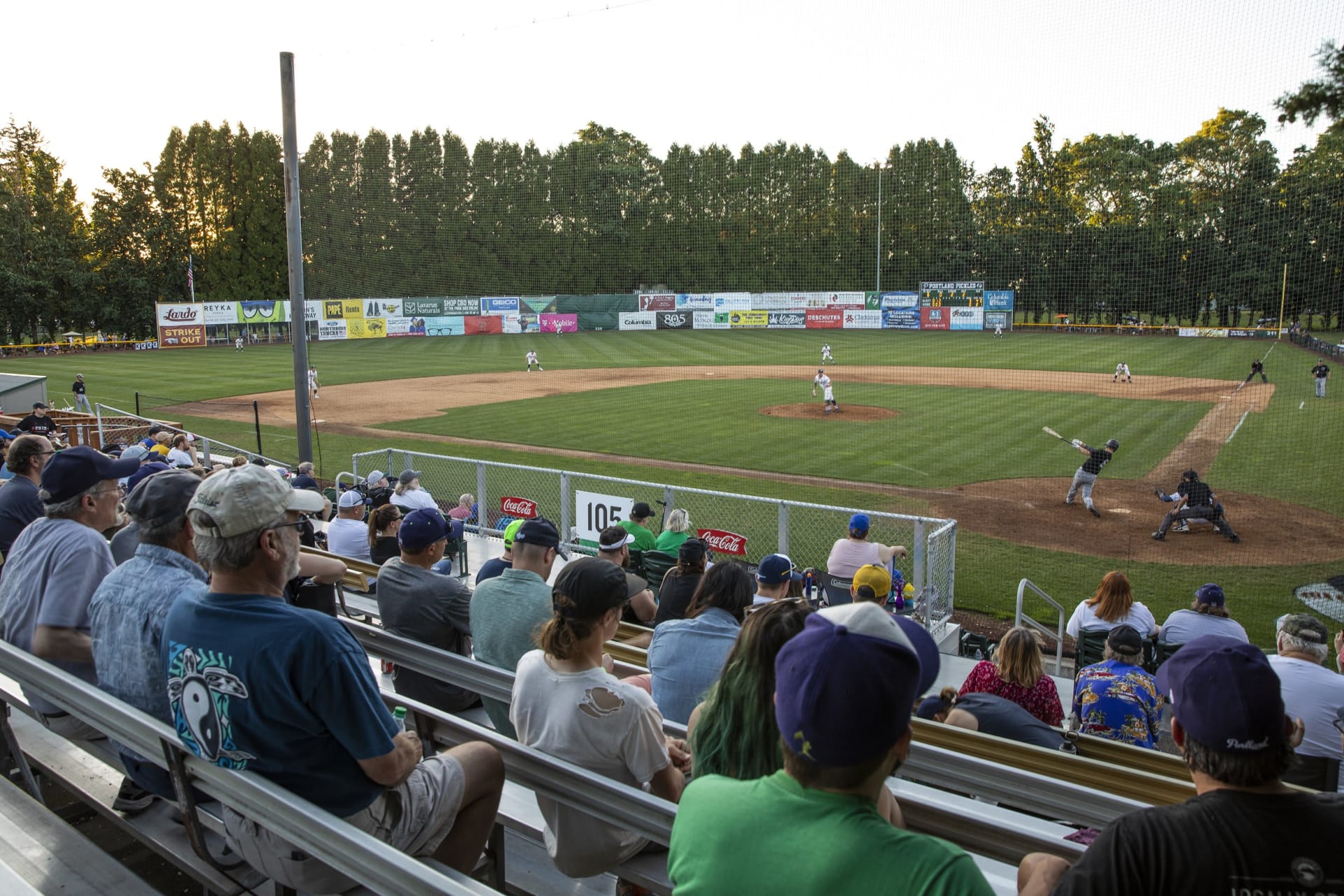 Travel southwest on Foster and you will eventually make your way to Leach Botanical Garden. This tranquil estate features over 2000 plant species on 16 acres of land. The mission of Leach Botanical Garden is to maintain and enhance living collections of plants for the purpose of education, research, and conservation.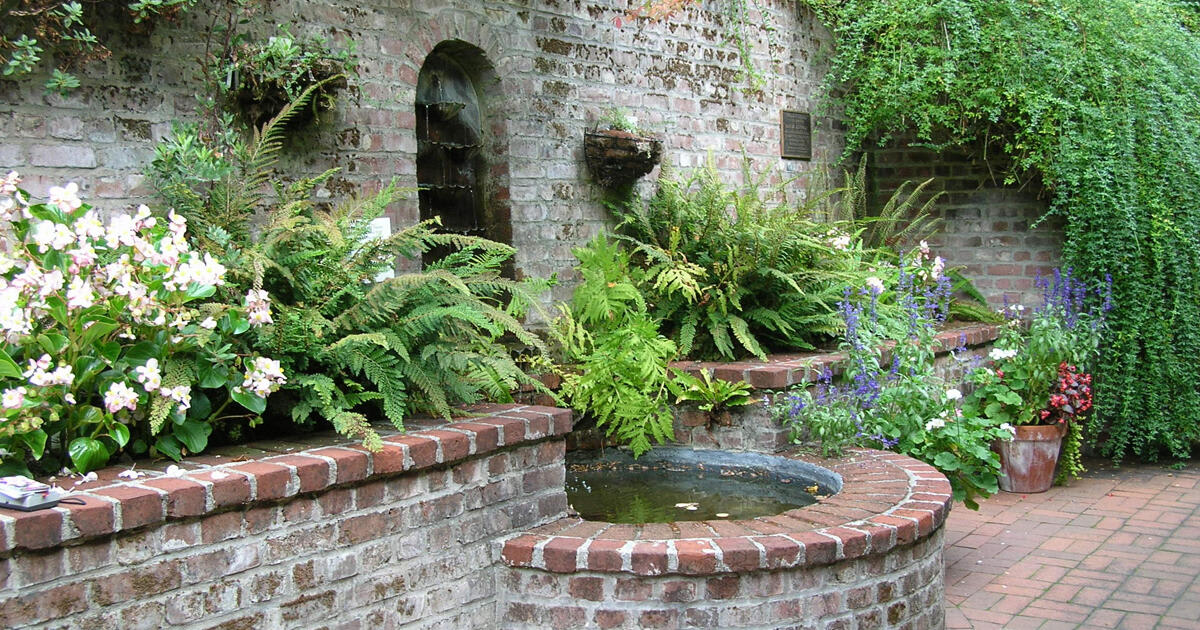 SELLWOOD
DINING
You will find the best Italian food in this part of town at A Cena. They serve homemade pasta, cured meats, and freshly made bread daily.
For sushi fans, you're in luck if you move to the Sellwood area. Saburo's Sushi House is a local favorite with an authentic dine-in experience, which often leads to a line out the door. Plan a night out with your new neighbors and grab a reservation for some of their coveted sushi.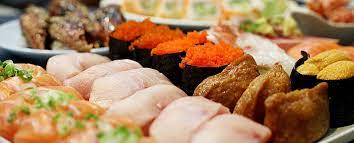 Treat yourself to a slice of impeccable, homemade cake from Papa Haydn. For decades, Papa Haydn has been satisfying the sweet tooths of Sellwood residents with their incredible cakes, cookies, and other desserts.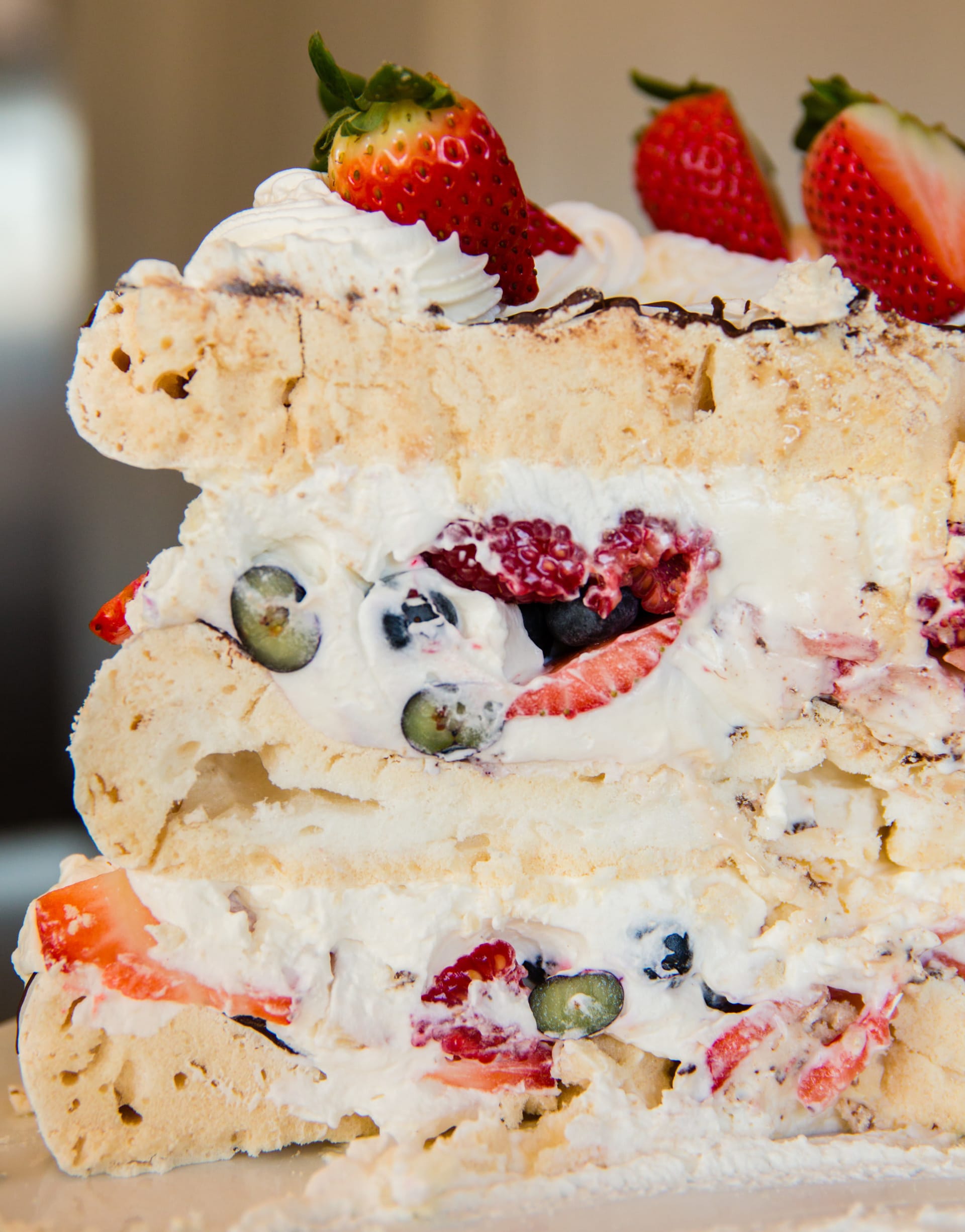 ENTERTAINMENT
In case you didn't know, Portland has a theme park! The iconic Oaks Amusement Park has been a staple in the city since 1905. It has a historic, vintage vibe combined with new and updated attractions that thrill-seekers love.
RECREATION
Right in Sellwood, you can't miss Oaks Bottom Wildlife Refuge and Sellwood Riverfront Park. Sellwood Riverfront Park gives you amazing views of the Willamette, along with a boat dock, playground, and off-leash dog park. At Oaks Bottom, you can walk or bike through wetland trails while surrounded by trees, native plants, and wildlife.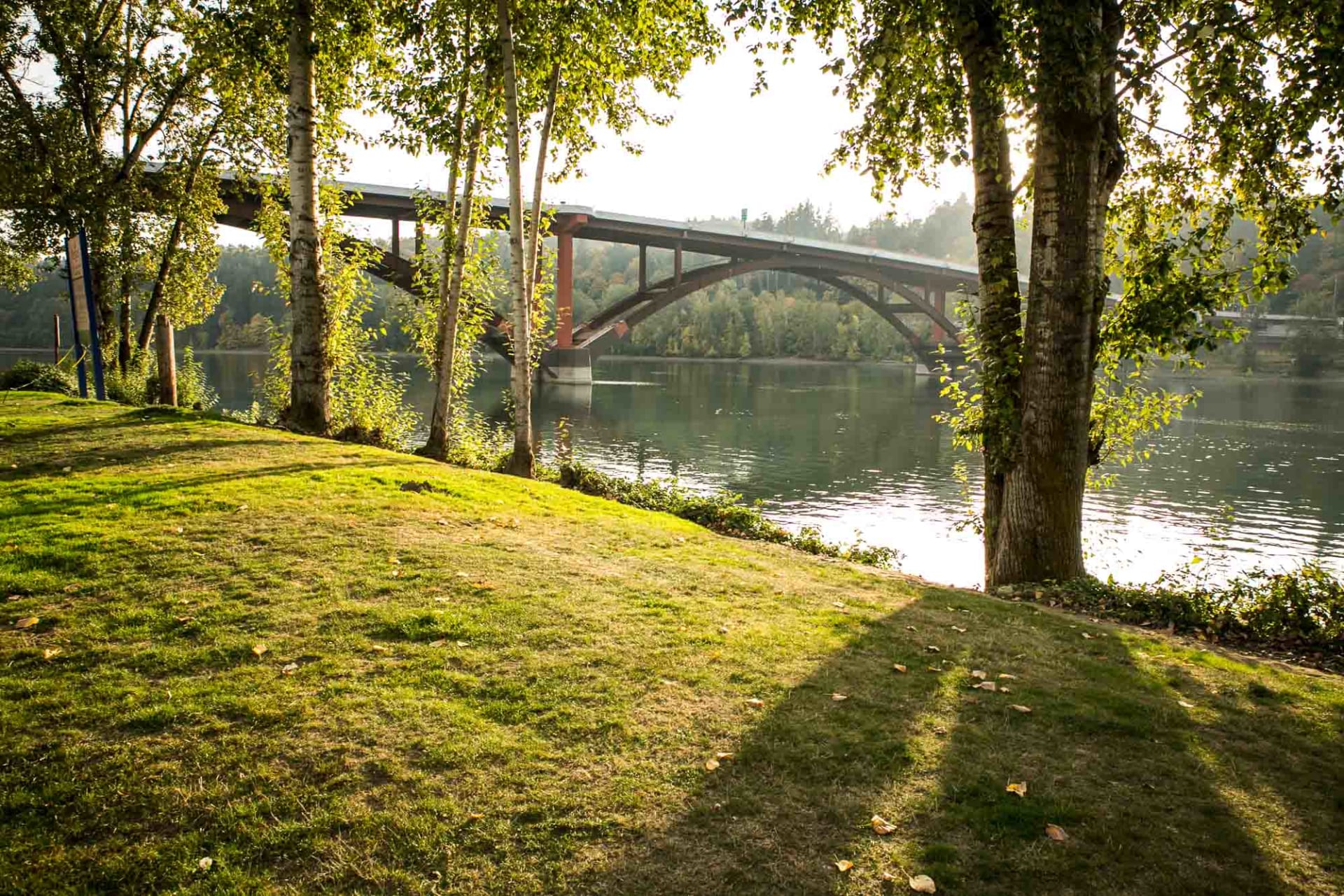 Just northeast of Sellwood, you will find the Crystal Springs Rhododendron Garden. This unique 9-acre garden contains a collection of rare species, hybrid rhododendrons, azaleas, and other lesser-known shrubs and trees.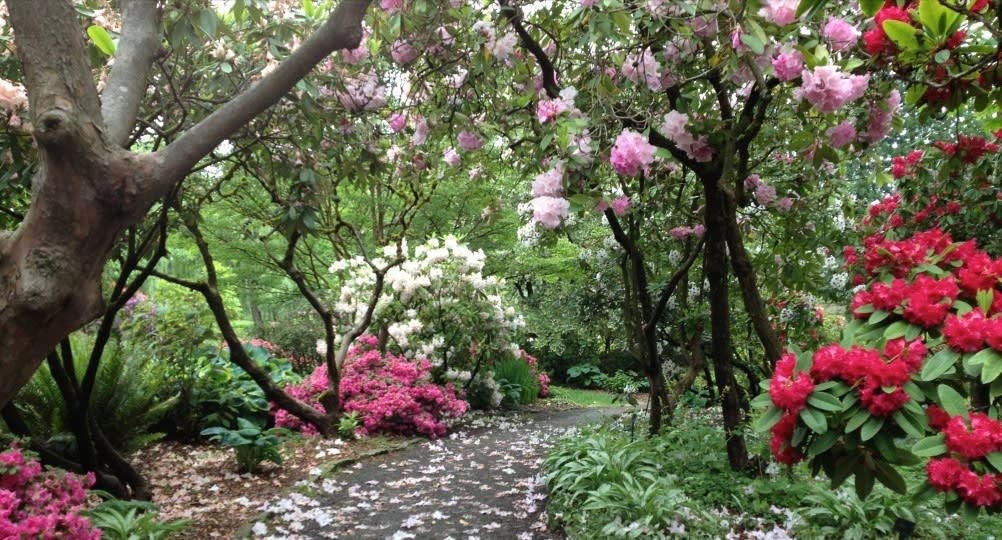 START YOUR JOURNEY TO SE PORTLAND TODAY
You've got Options. We've got Experts.
Creating an exceptional real estate experience is what we strive to achieve at Opt Real Estate. Despite today's complex market, we thrive on managing all the details, conquering roadblocks, and alleviating uncertainty to ensure a smooth transition to your new home. Let Opt Real Estate help you find your dream home in SE Portland today!
Contact the Opt Real Estate Team