10 Reasons Why NW Portland is Simply Amazing
The Northwest region of Portland is known as the Nob Hill neighborhood or The Alphabet District. It is also referred to as "23rd Avenue," one of its central thoroughfares.
Nob Hill is great for young professionals and growing families. Residents often relocate here for a fresh start in a fun city, or as a place to settle down and enjoy the best the PNW offers. Here are 10 reasons locals love living in this area of the city.
#1 - Endless Food Options
If you're not a "foodie" – plan on becoming one! You can try something new every day with outstanding restaurants that are right outside the front doors of those who live in this area.
The NW Portland food scene includes something for everyone, including pizza from Escape from New York Pizza or Life of Pie Pizza, local comfort food from G-Love, French Cuisine from St. Jack, brunch at Besaws or 23Hoyt, and for a lighter bite, try The Whole Bowl. And for a truly unforgettable, candlelit dinner experience, you must check out The Fireside.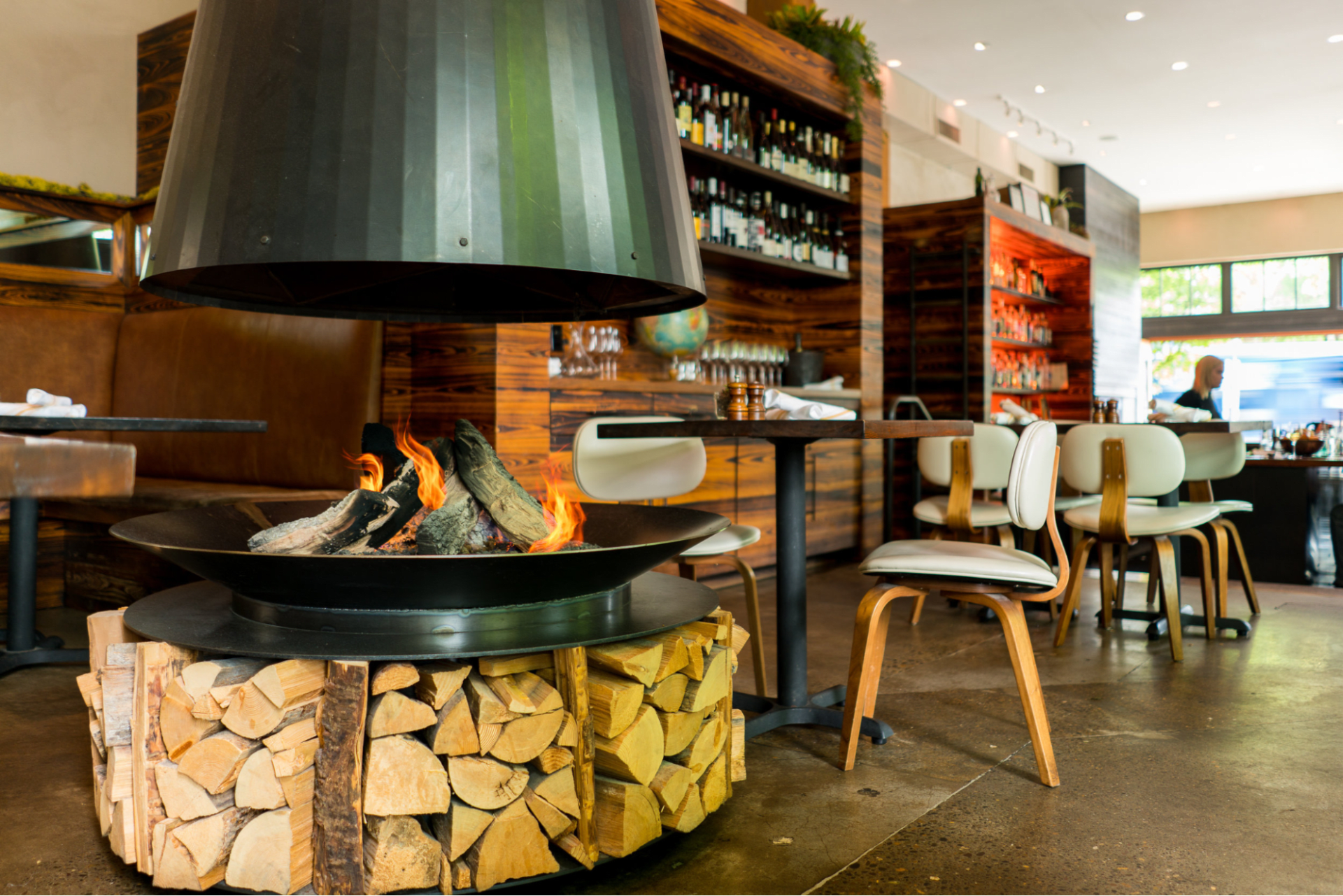 #2 - Quaint Cafes & Coffee Shops
Whether you are looking for a quick pick-me-up from a local coffee shop or need a cozy place to settle in and get some remote work done, NW Portland has the perfect spot.
Stop in Dragonfly Coffeehouse, where you are guaranteed to be treated like a "regular" from your first visit. Or, try Barista, one of Portland's most popular coffee chains, which offers delicious coffee and light bites. Or, stop in the oldest and most down-to-earth coffee cafe in NW Portland – Anna Bananas.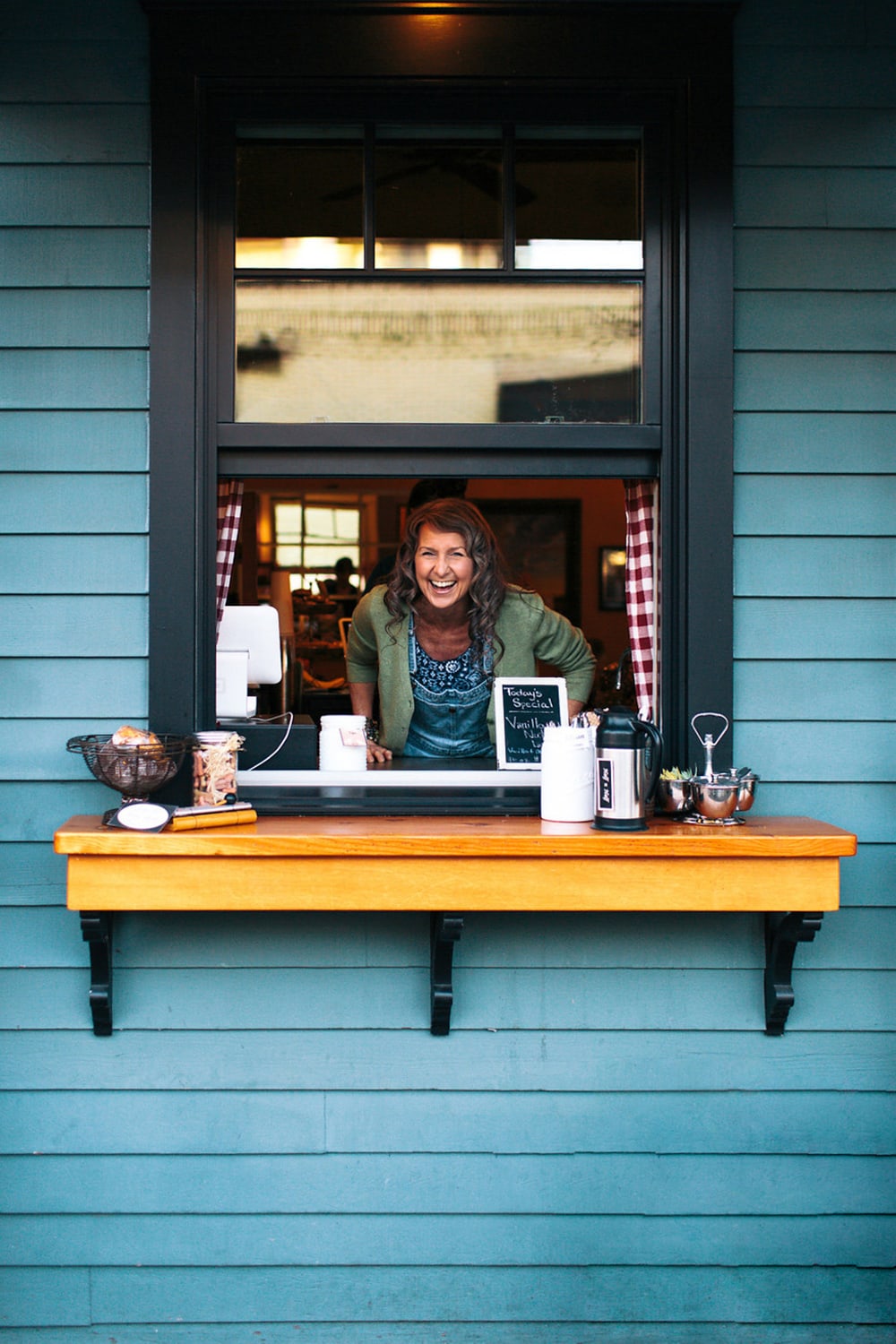 #3 - Desserts of all Kinds
In NW Portland, there are plenty of bakeries & dessert spots to enjoy. Ken's Bakery is a mix of savory and sweet, with handmade pizza and pastries. But, for a truly decadent dessert, you must check out Papa Haydn.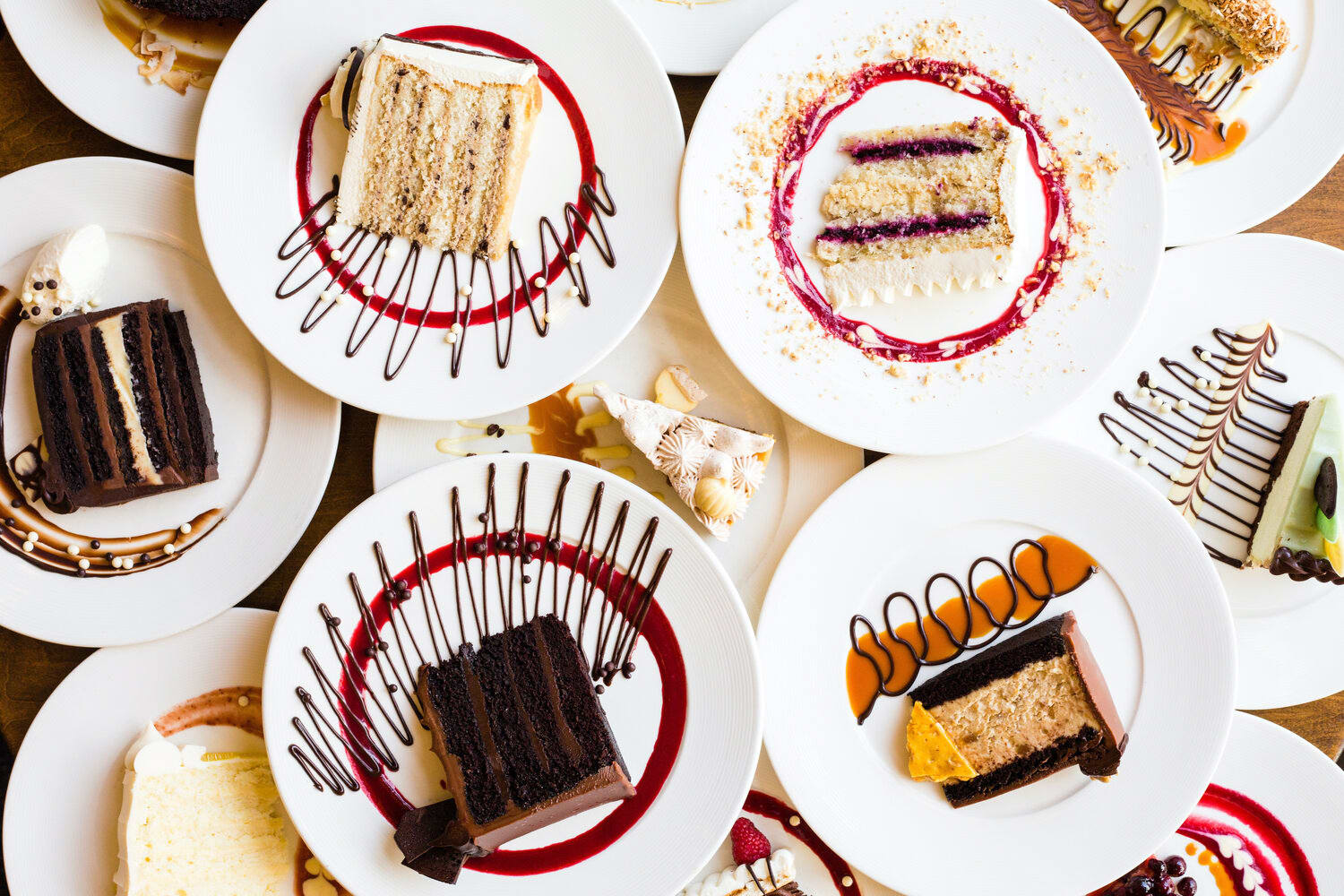 Pastry lovers are known to hang out at St. Honore Boulangerie for their incredible selection of pastries, desserts, and other treats. For ice cream fanatics, you've probably already heard of Salt & Straw Ice Cream – the most popular ice cream spot in this part of town. But you can't go wrong with Blue Star Donuts if donuts are more your speed.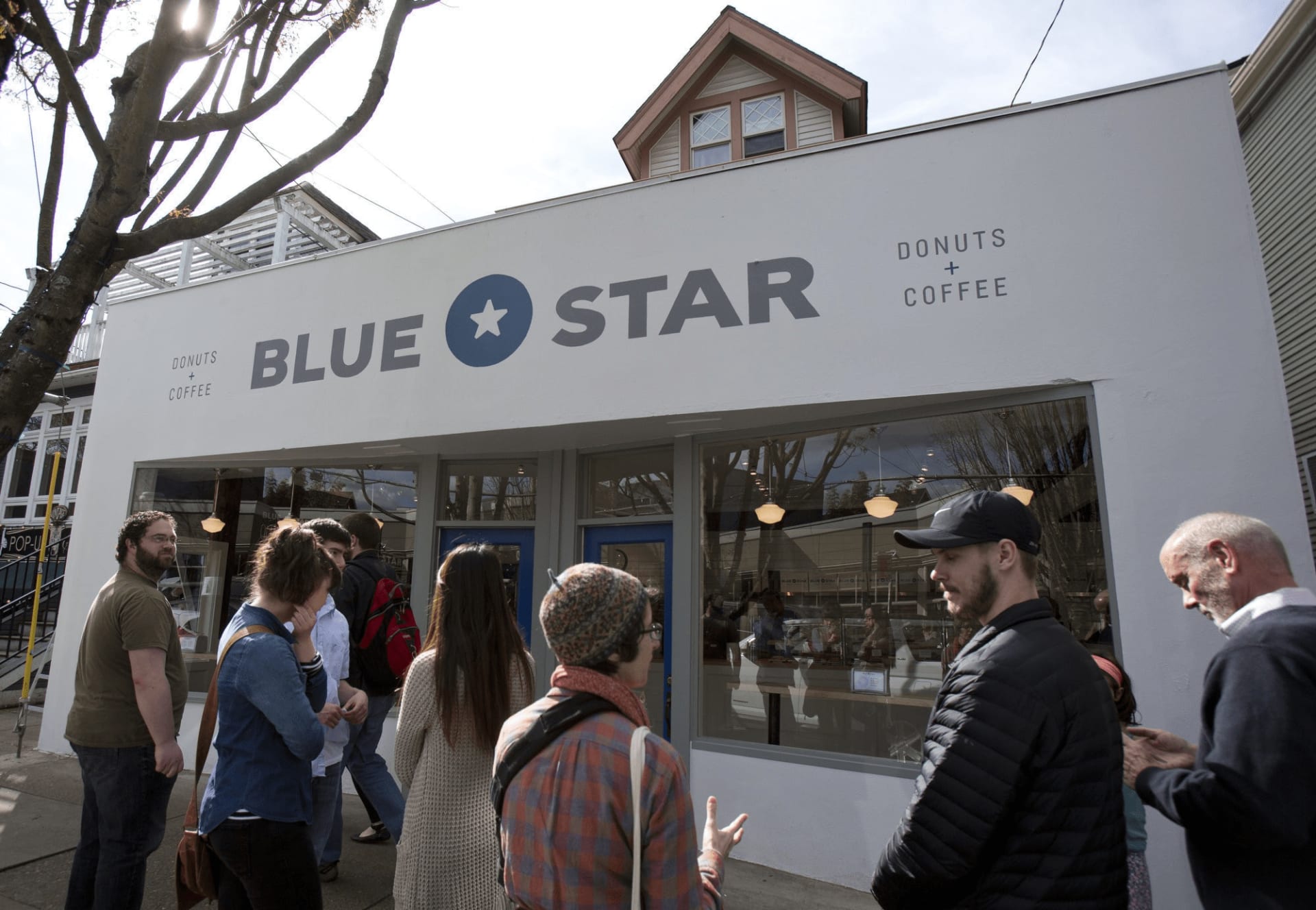 #4 - Wine Bars & Tastings
NW Portland may be in the middle of downtown, but the sweet tastes of the Willamette Valley's wine country can be found right outside your door.
Transport yourself to the rolling hills of the PNW with delicious local wines from the Portland Wine Bar & Winery Tasting Room. Or try other popular hangouts for wine lovers like Manzanita NW: Wine Bar & Winery Tasting Room and Fullerton Wines.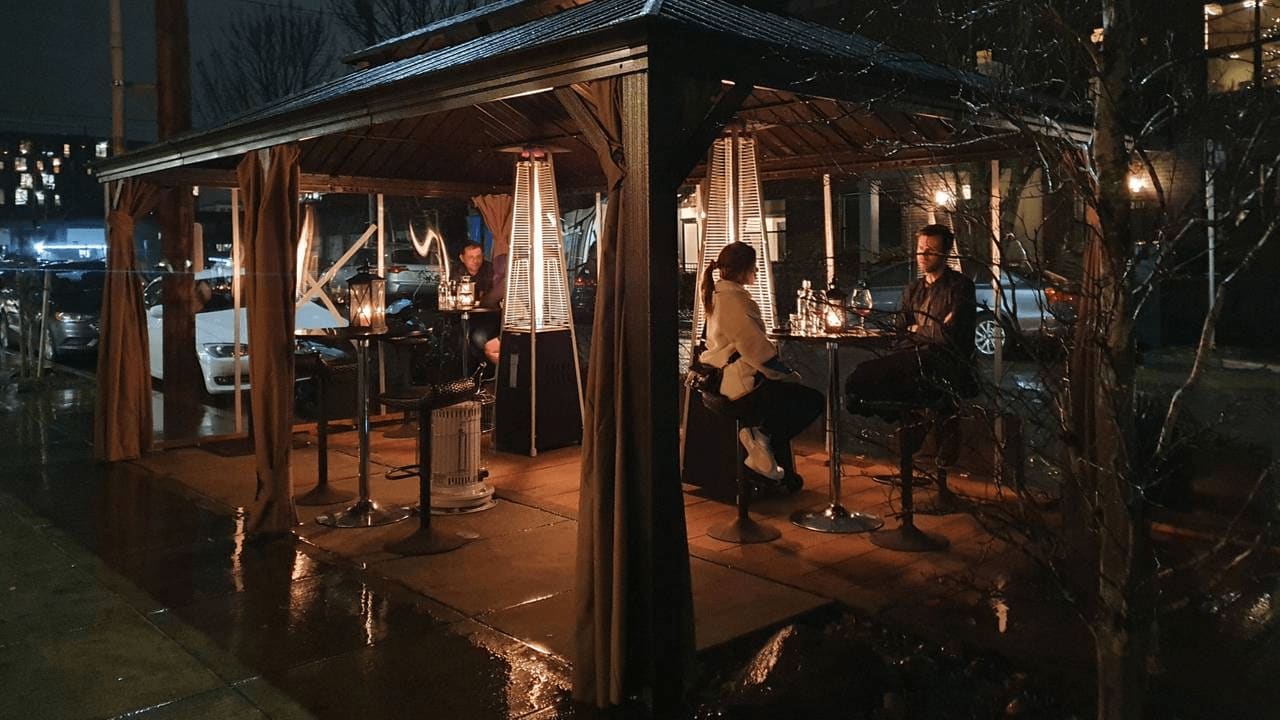 #5 - Plenty of Brews to Choose
A stroll through NW Portland will satisfy any beer or microbrew lover. Bartini promises to satisfy your tastebuds with numerous mixed drinks and concoctions you will only find here. Check out Paymaster Lounge or Kells Brew Pub for more traditional beer menus.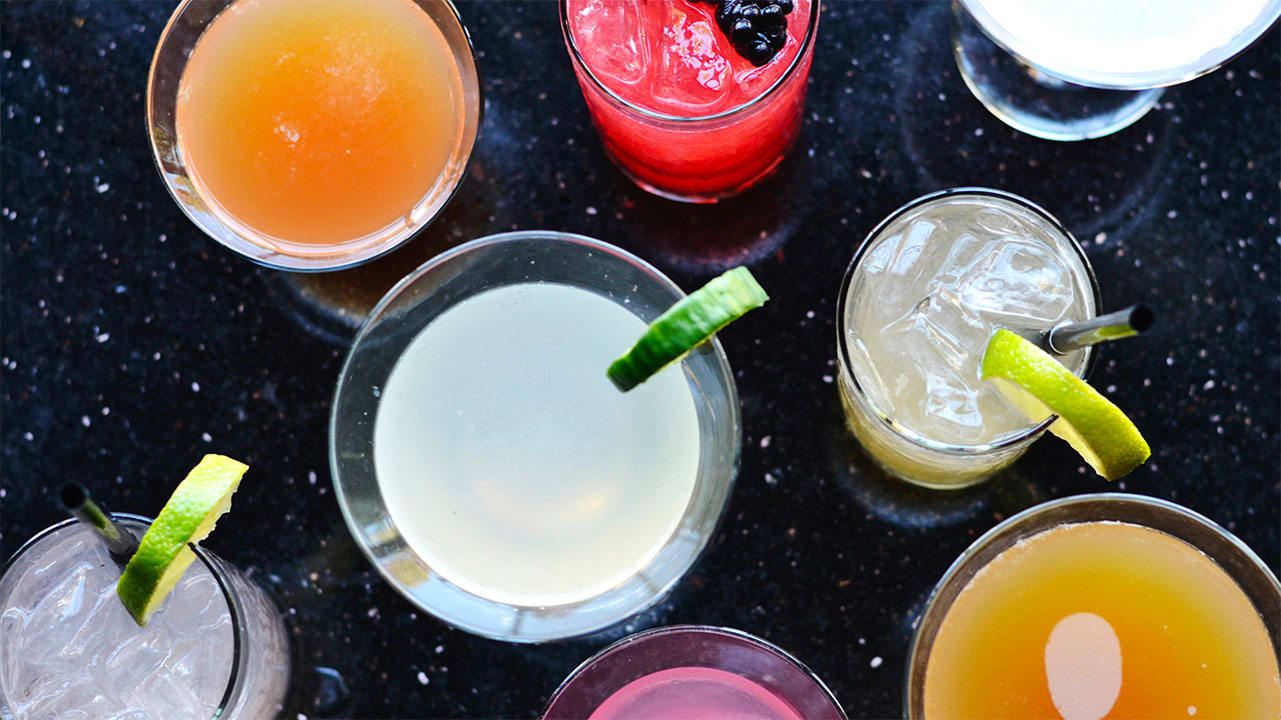 There are also two McMenamins locations in NW Portland to try, including McMenamins Tavern & Pool and McMenamins Blue Moon Tavern & Grill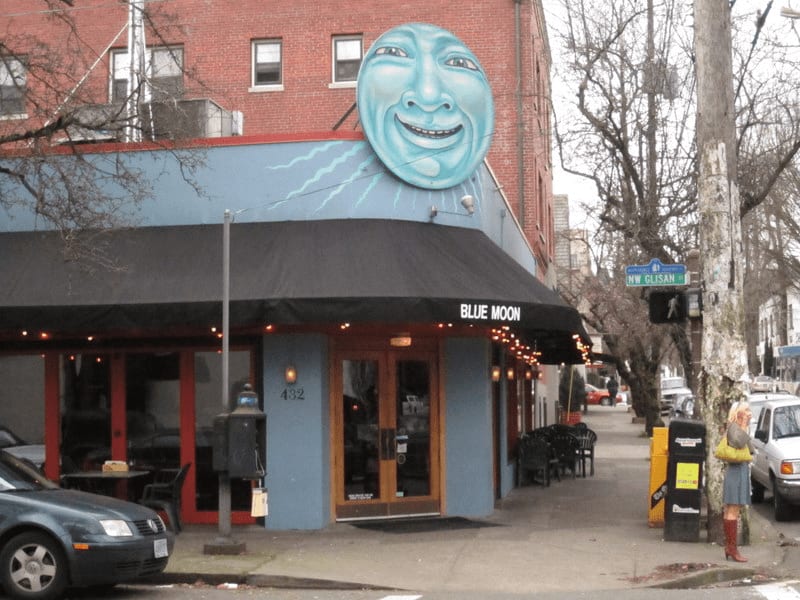 #6 - Extraordinary Local Art
One of the best parts about moving to and living in NW Portland is taking in the art scene here. Lined along the streets, you will find artistic and expansive murals, several galleries, and art pop-ups throughout the year.
Russo Lee Gallery, Lane Gallery, and the Portland Art Museum are just some of the great art spots you will find in your new neighborhood.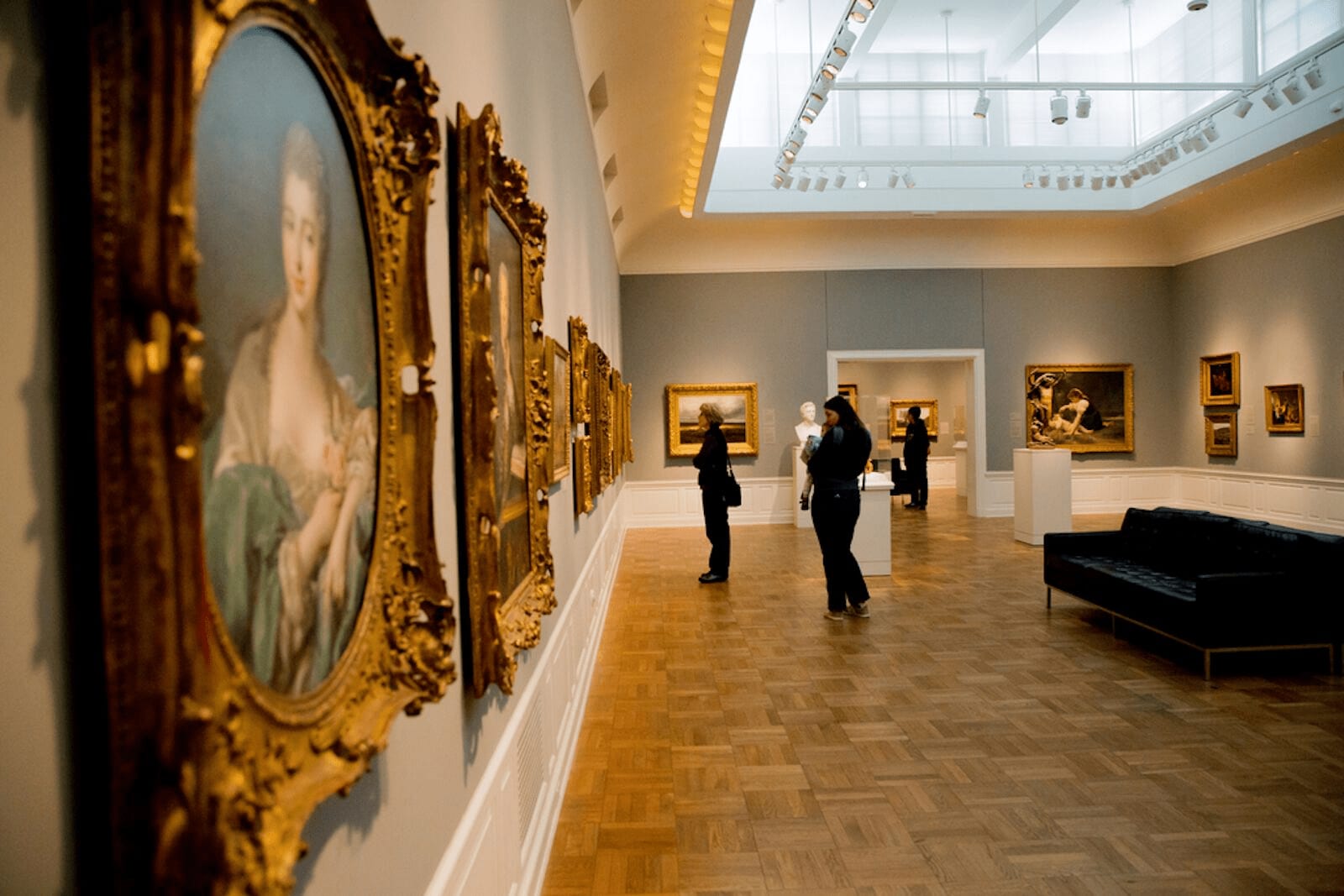 #7 - Opportunities to Explore Nature
Some of the most popular parks in NW Portland include Forest Park and Macleay Park. As one of the largest urban forests in the entire country, Forest Park is an accessible yet secluded park that features more than 80 miles of trails. Macleay Park is a part of the south side of Forest Park and features a variety of hiking, biking, and horseback riding trails.
For gorgeous views, check out Pittock Mansion. This expansive property is nestled high in the West Hills, overlooking Portland's skyline from 1,000 feet up. Mount Hood, Mount St. Helens, Mount Adams, Mount Rainier, and Mount Jefferson can be seen from this gorgeous local spot on a clear day.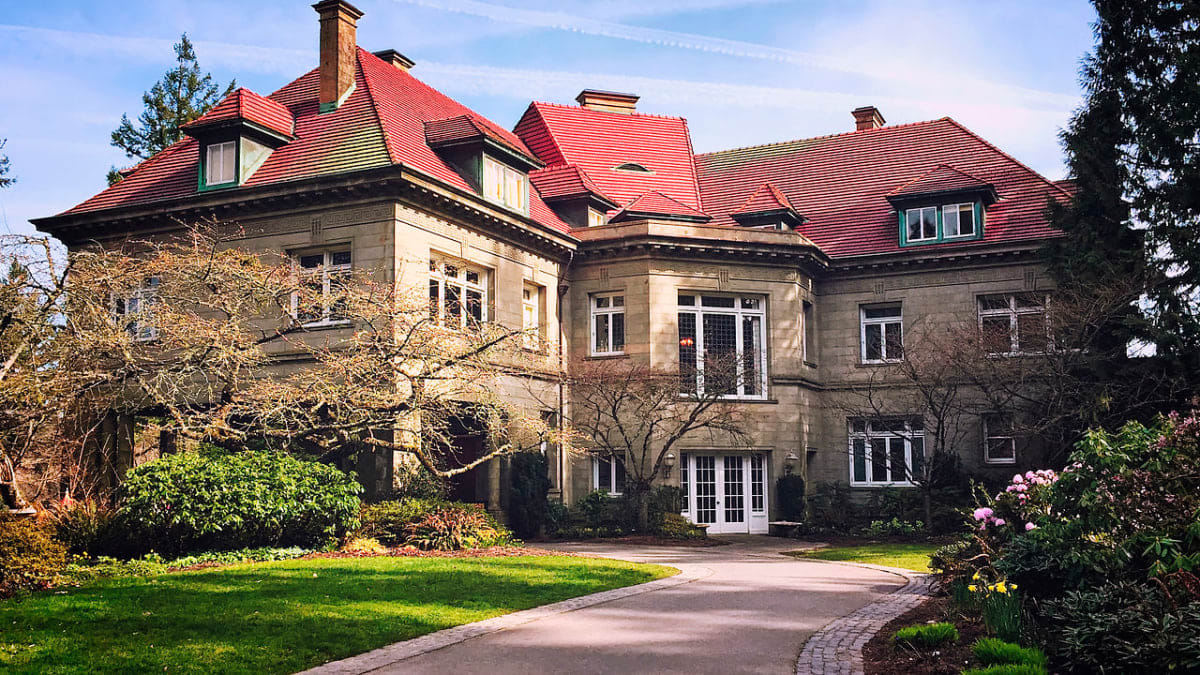 For bird lovers, the Chapman Swift Watch is a must-see event. During September, head to Chapman Elementary School one hour before sunset to view thousands of Vaux's Swifts gathering overhead as they prepare to roost for the night.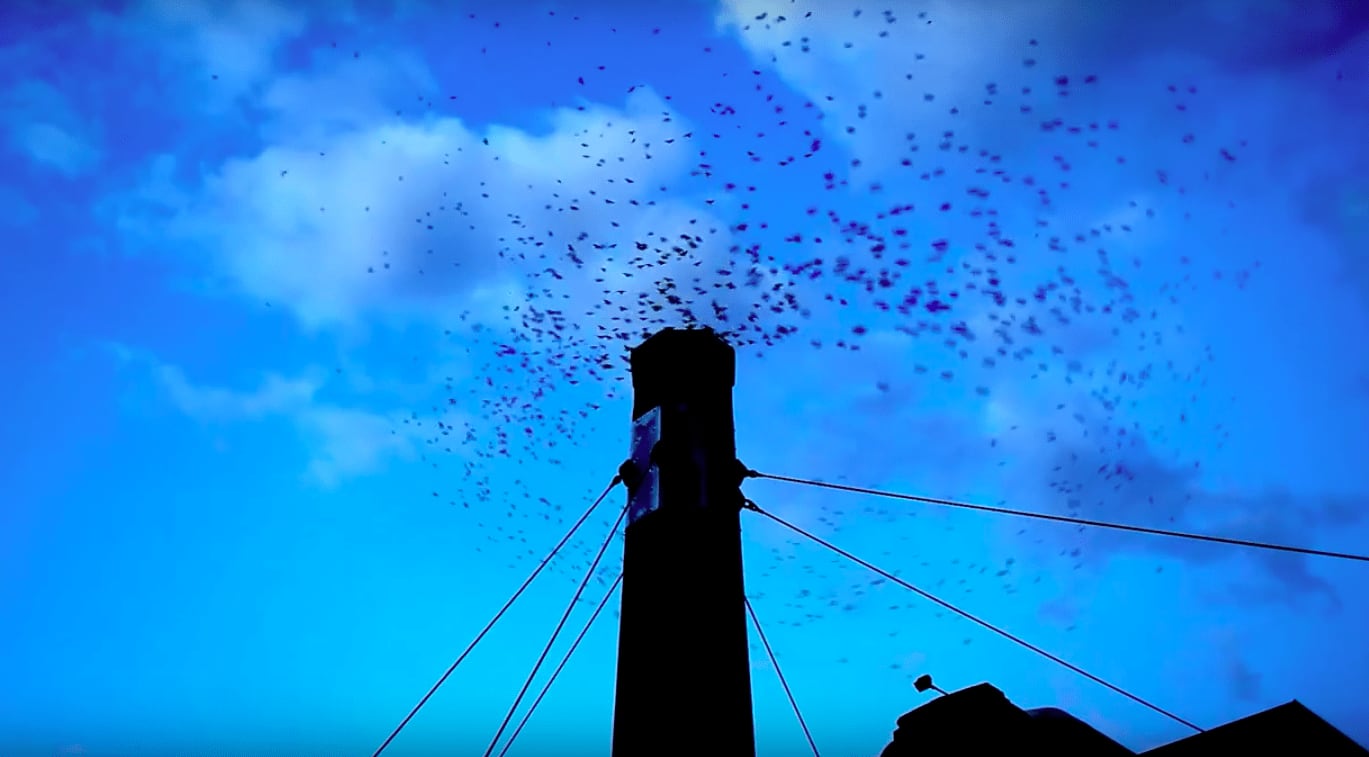 #8 - Breathtaking Gardens
In addition to the numerous parks and trails throughout the city, you can find some wonderful respite from the downtown hustle and bustle with a quick trip to one of Portland's amazing public gardens.
The Portland Japanese Garden is a stunning tribute to Japan's beauty and Japanese culture. The garden was designed in 1963, spans 12 acres, and features an authentic Japanese Tea House, flowing streams, winding walkways, and an incredible view of Mt. Hood.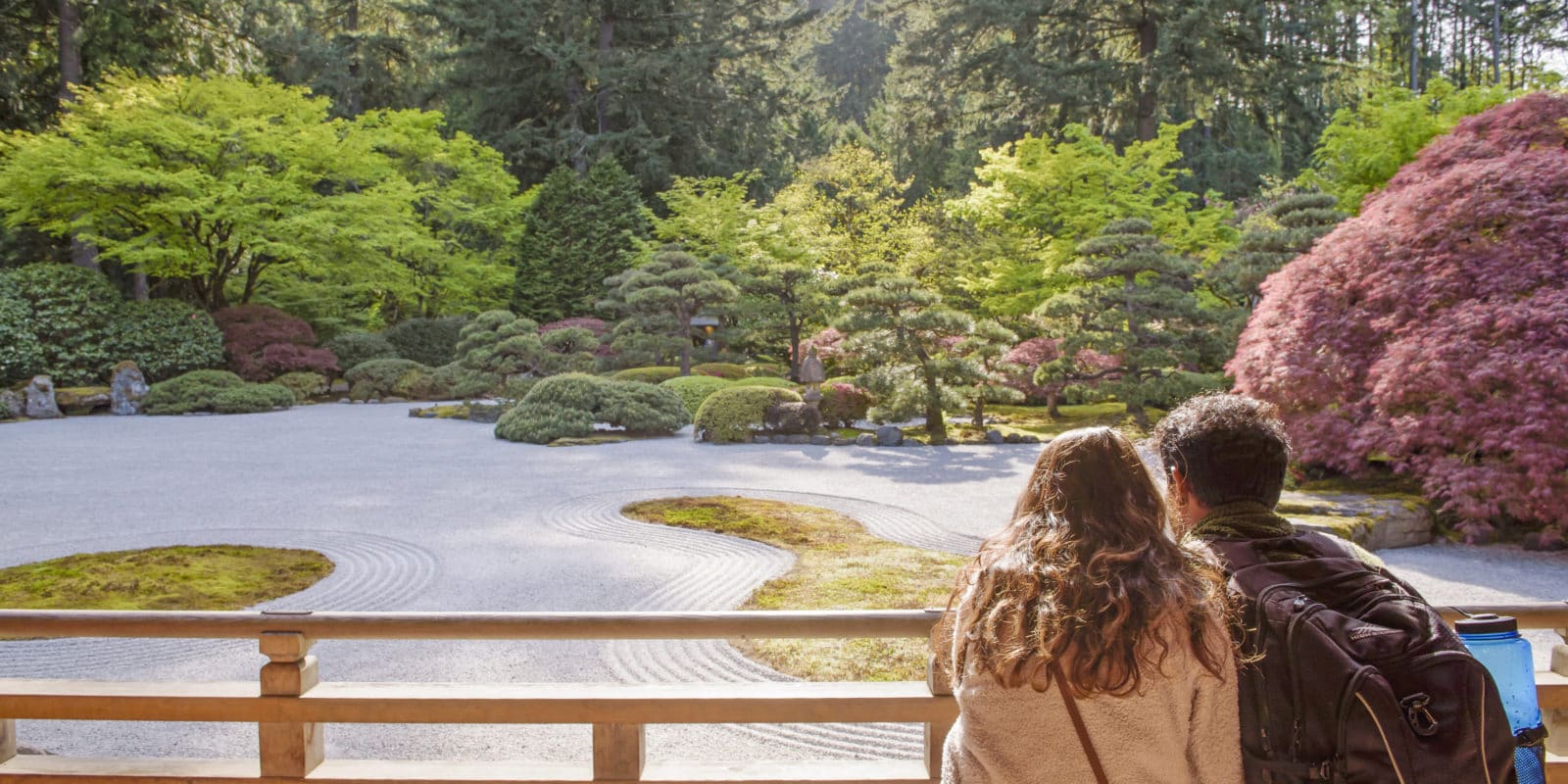 At the International Rose Test Garden, you will find more than 10,000 individual rose bushes that bloom from late May through October, with more than 610 rose varieties to see. This garden serves primarily as a testing ground for new rose varieties, with 10 to 20 new types featured yearly.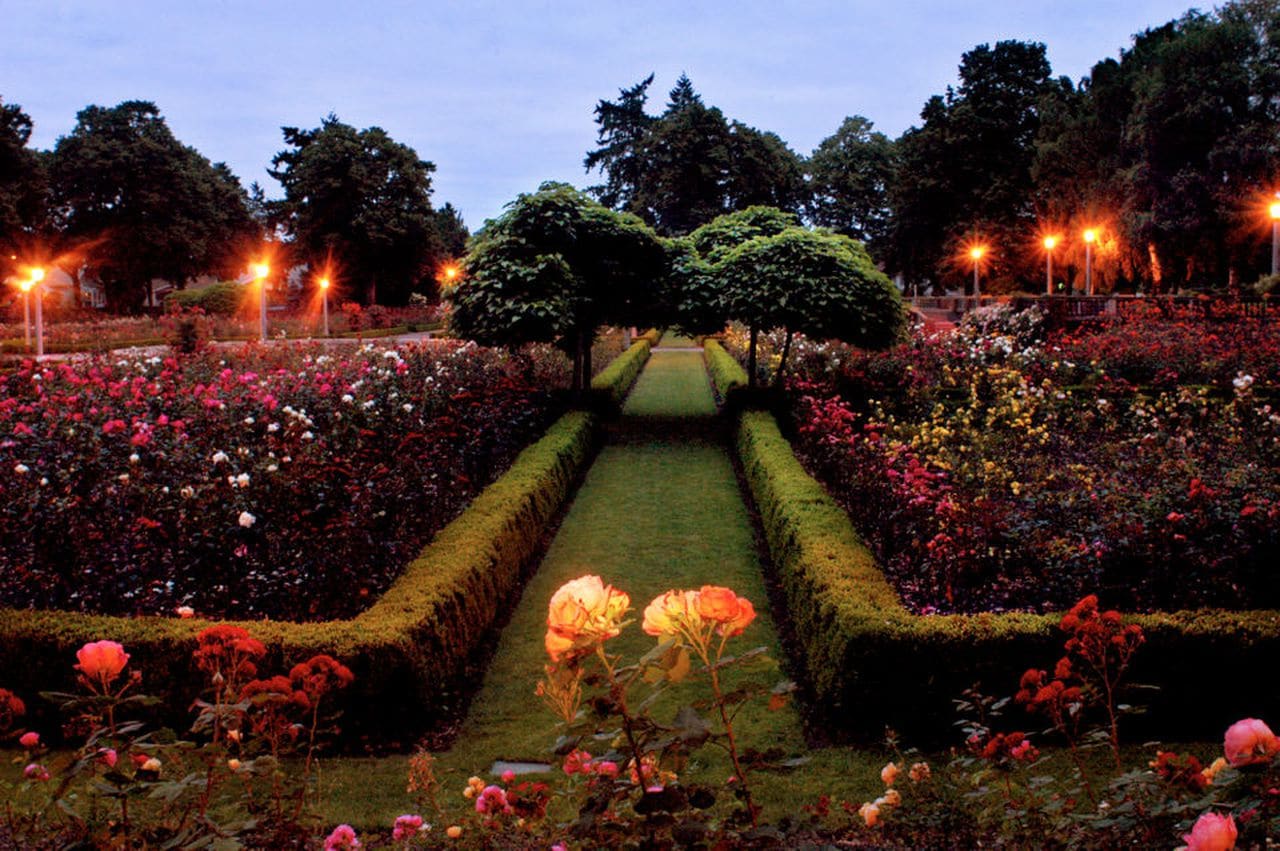 #9 - Endless Entertainment
To combine nature, gardens, and entertainment into one, you must visit Washington Park. But don't be fooled by its name – this community staple is more than just a park.
With over 400 acres of expansive property, Washington Park is home to the Oregon Zoo, the Hoyt Arboretum, the Portland Japanese Garden, the International Rose Test Garden, an archery range, numerous memorials and statues, and an open field with plenty of space to gather and play.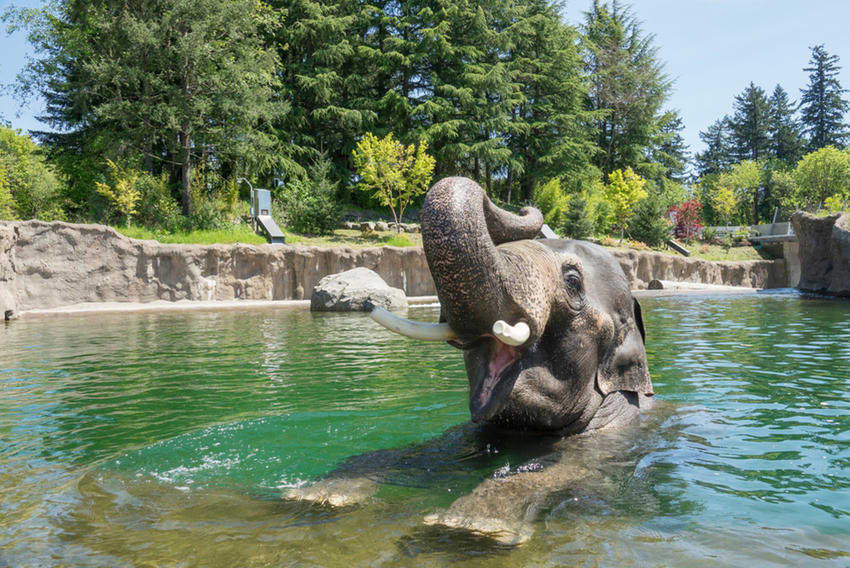 In proper form with the motto to "Keep Portland Weird," be sure to stop in The Freakybuttrue Peculiarium and Museum, where you will find oddities and unique knick-knacks to purchase, as well as displays and exhibits you have to see to believe.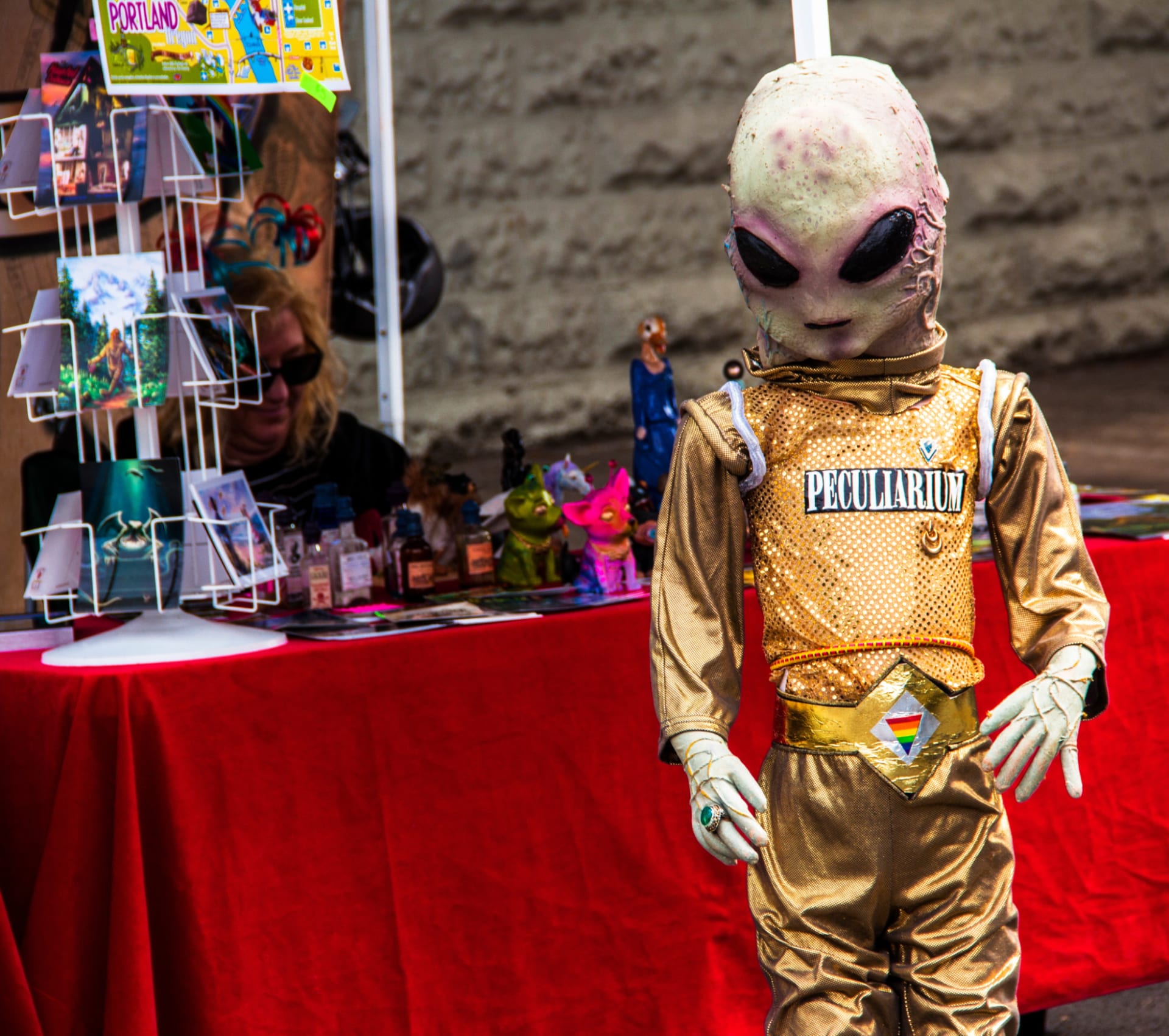 #10 - Unique Shopping District
In the Nob Hill neighborhood, you will find some of the best shopping in Portland. Dozens of one-of-a-kind, locally owned and operated shops make up the Nob Hill shopping district.
Some fantastic shops you will come to know, and love include Will Leather Goods, Tender Loving Empire, New Renaissance Bookshop, and Manor Fine Wares and Curious Goods for unique gifts. Then, stop in Restoration Hardware and Solabee Flowers & Botanicals to help you furnish your home. Next, Crossroads Trading and Betsy & Iya will give you everything you need for a wardrobe refresh. Finally, stop in The Meadow for a sweet treat to top off your fantastic day in NW Portland.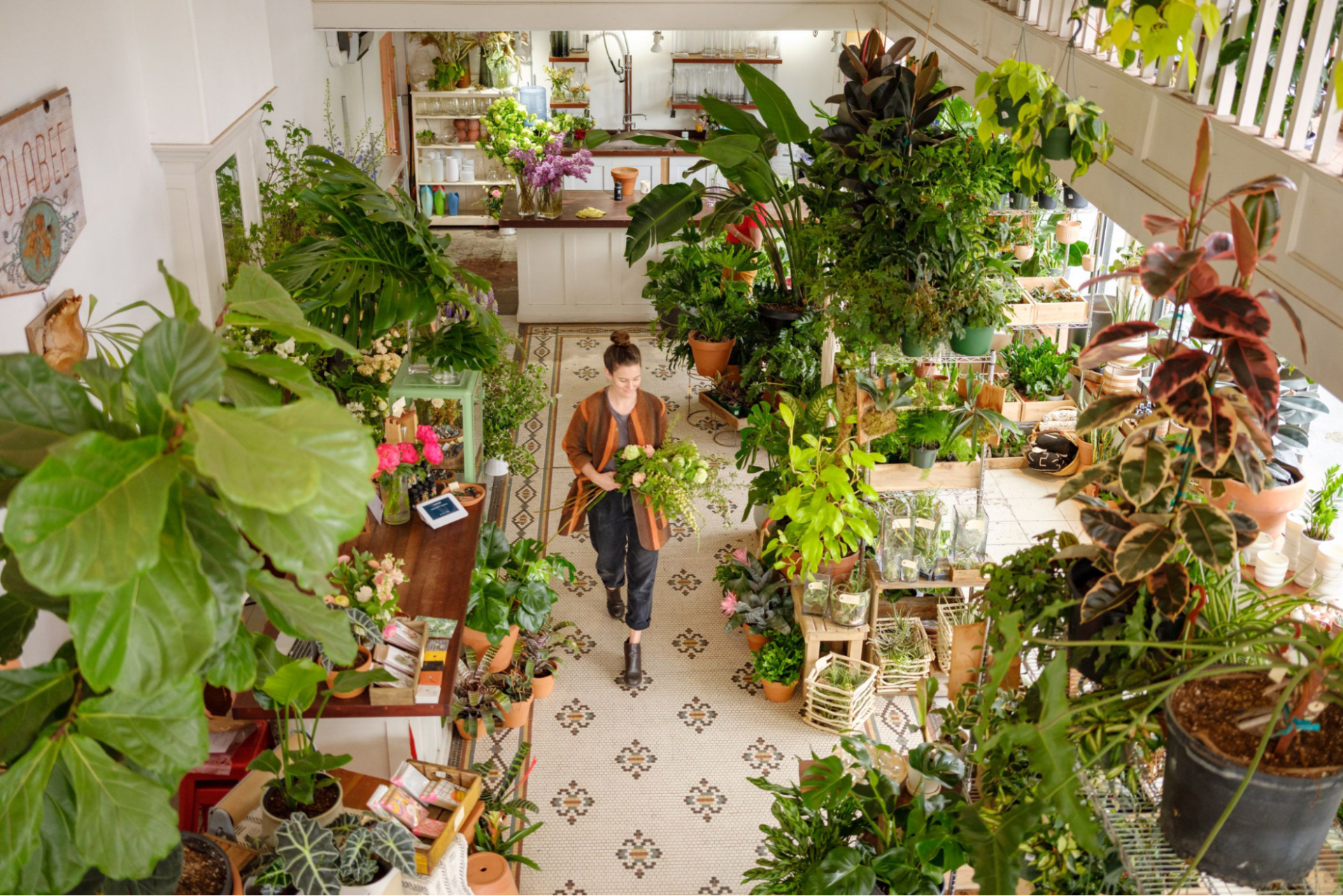 START YOUR JOURNEY TO NW PORTLAND
You've got Options. We've got Experts.
Opt Real Estate can help you find your dream home in NW Portland! Our goal is to create the best possible real estate experience - no matter what it takes. A smooth transition to your new home requires a team you trust to manage the details, conquer roadblocks, and cut through uncertainty. Let Opt Real Estate show you the way.
Watch this video to learn more about all of the amazing things NW Portland has to offer!