Welcome to your new home in Lake Oswego! This guide will help you take in all the wonderful things that make this Portland suburb such a great place to live.
With a particular charm and sense of community that is highly distinctive, few places in Oregon compare to Lake Oswego. You will love the incredible surge of nature that surrounds this city, as well as the easy access to entertainment and fun for the whole family.
Find your dream home in Lake Oswego! Start your search with Opt Real Estate today.
WELCOME TO LAKE OSWEGO
Lake Oswego is known for its commitment to family and education, as well as its high level of community engagement. As one of the most affluent cities in Oregon, Lake Oswego residents experience a high quality of life and are among the top income earners in the state.
Golf courses, beautiful parks, and a gorgeous downtown district give Lake Oswego its characteristic appeal. While the original downtown area is gradually being renovated, it still retains the small-town charm that locals love.
Located 7 miles south of downtown Portland and optimally positioned at the junction of Hwy 217 and the I-5 corridor, Lake Oswego is easily accessible to all parts of the greater Portland metro area. With stunning lakefront homes and gorgeous views, it is one of the most sought-after communities for new transplants looking to live just outside of Portland.
TOP 10 PERKS LIVING IN LAKE OSWEGO
#1 - Beautiful Neighborhoods
Lake Oswego is a uniquely beautiful community you will be proud to call home. At the center of the town is an expansive and breathtaking blue lake that gives this town its name. Explore the dozens of trail paths and walkways that can be found snaking through your neighborhood, as you take in the gorgeous scenery.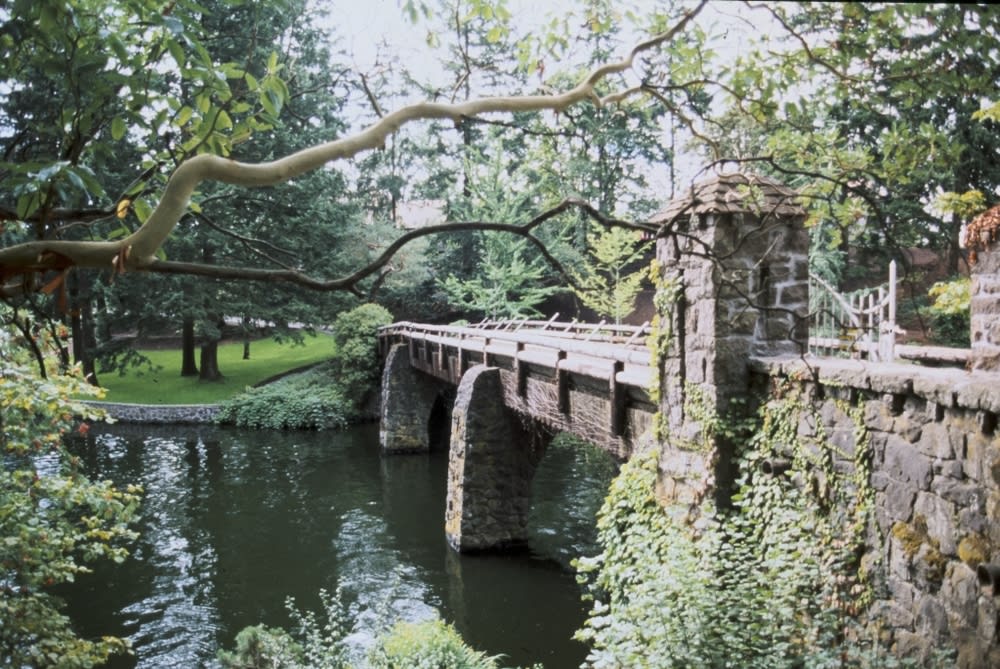 #2 - Cozy, Suburban Vibes
Although the area has been modernized, Lake Oswego still retains its small-town charm. You will love how cozy this suburban sweet spot feels, without missing out on all the excitement and variety that comes from living near a big city. Lake Oswego truly offers the best of both worlds for growing families and busy professionals.
#3 - Nature Everywhere You Look
Not many suburbs in Oregon can compete with the tree-lined streets and adorable homes that define Lake Oswego. You won't have to travel far out your front door to take in the incredible sites the city has to offer.
Spend the day at Tryon Creek Natural Area, rain or shine, to experience a true respite from the hustle and bustle of life just minutes from your door.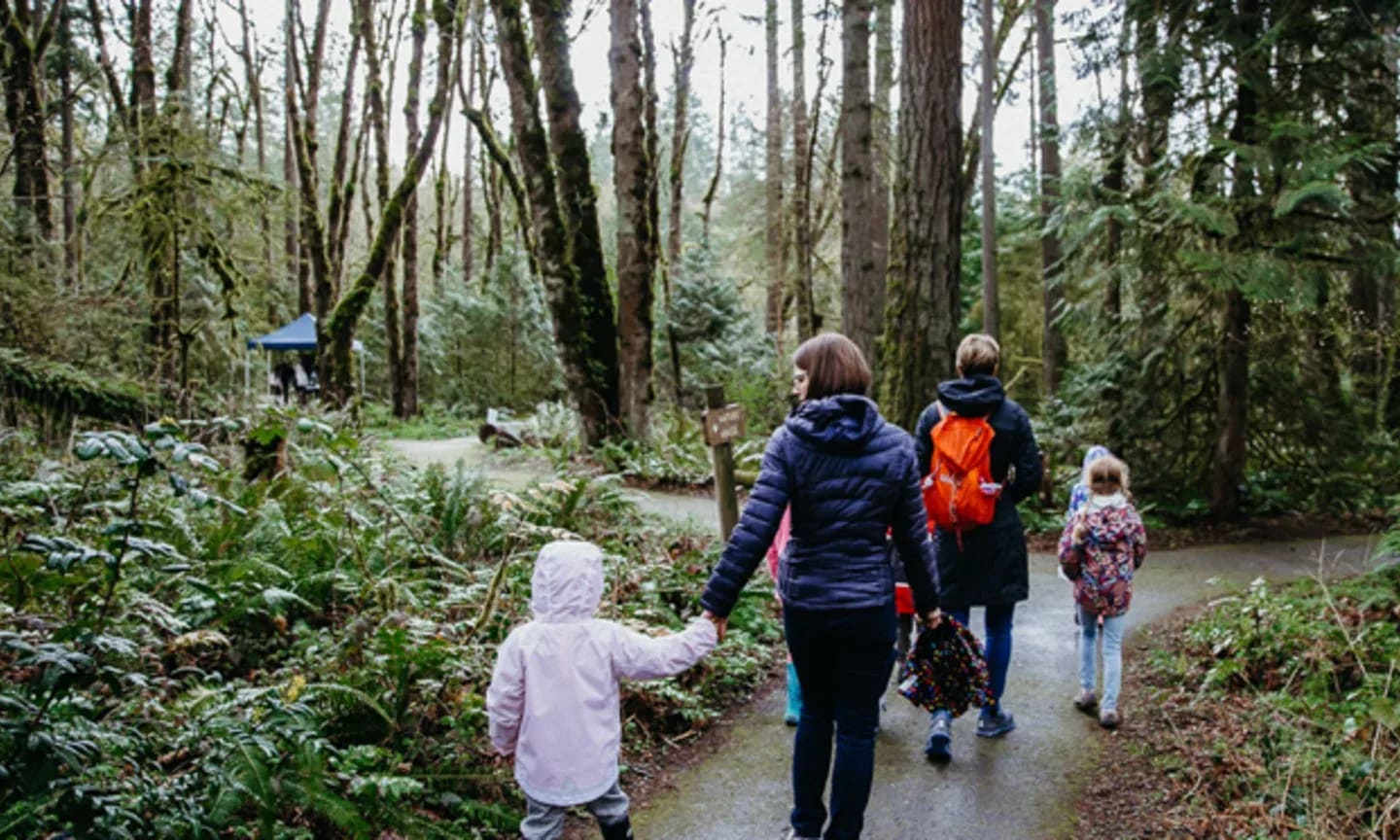 Take a trip on the Willamette Shore Trolley to experience Lake Oswego in a unique way. This vintage trolley takes you through several iconic areas of the city's history before making its way to the river's coastal area.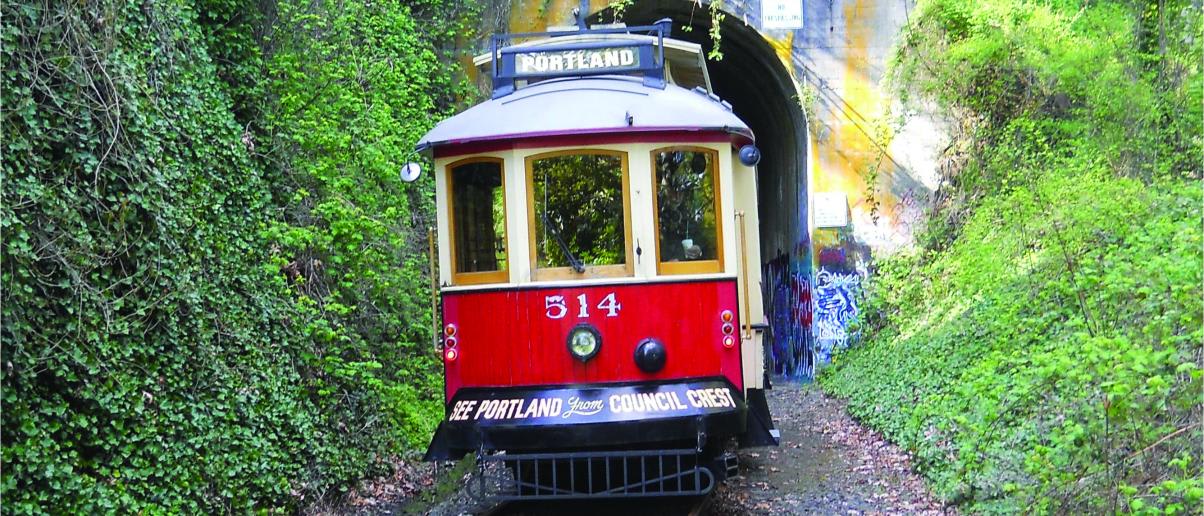 #4 - Sports, Classes & Group Activities
Awesome sports groups, classes, and other recreational activities abound in Lake Oswego, thanks to the highly dedicated Lake Oswego Parks and Recreation. They offer group fitness classes and sports team sign-ups for adults and kids alike.
#5 - One-of-a-Kind Dining
Chuckie Pies is the place to be if you want a cozy environment filled with friends, pizza, wine, and beer. If steak is more to your taste, check out Oswego Grill. Or, if you are in the mood for Italian, stop by Tucci's Restaurant for Italian recipes made fresh with PNW ingredients.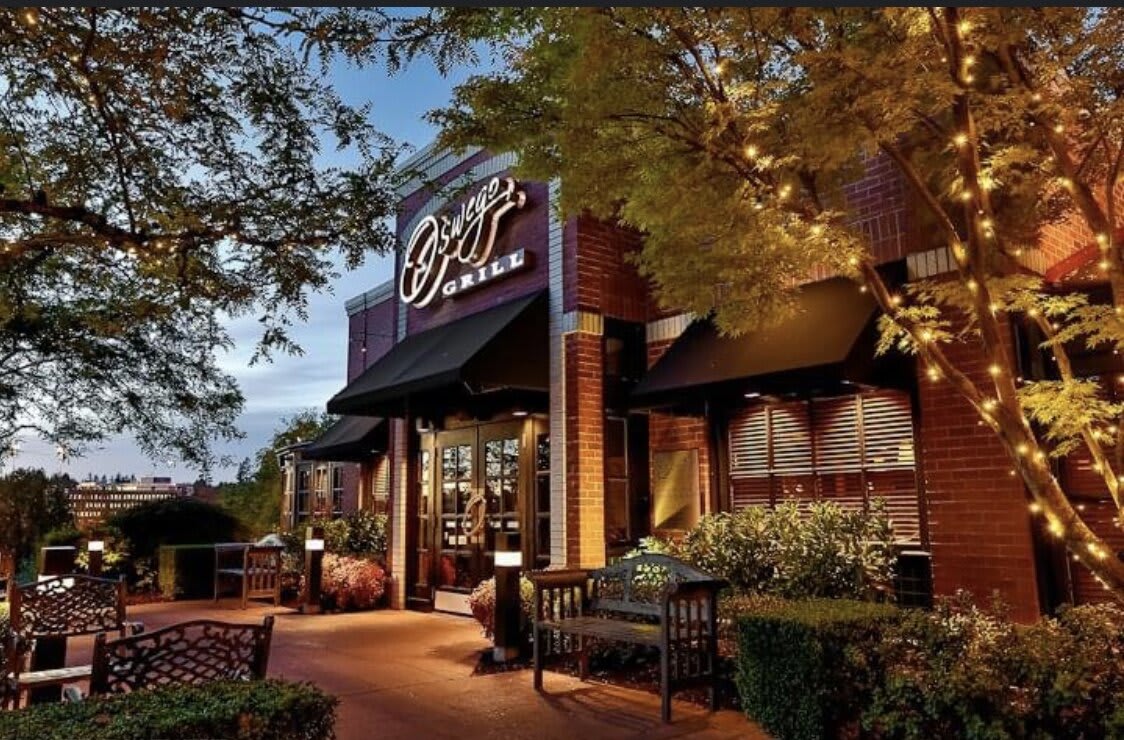 For a sweet treat, grab a dozen donuts at Nola Donuts – a local shop with an incredible origin story and delectable donuts that are simply unmatched. And for gluten-free treats, check out the award-winning Kyra's Bake Shop!

#6 - Spas, Salons & Boutiques
Moving to Lake Oswego means there will be no shortage of ways to pamper yourself. Choose from an incredible selection of spas and salons, including Tres Chic, Rumi Simone, and Lamour Nails & Spa.

After a day of treating yourself, browse the many boutiques you'll only find in Lake Oswego, including local favorites such as Mapel or Grapevine for women's clothing, and City Home for one-of-a-kind home goods.
#7 - Arts & Entertainment Scene
Lake Theater & Cafe is the perfect combo of dining and entertainment. Enjoy a lakeside meal on the porch as the sun sets. Then, head inside to catch a feature film. Join trivia night here every Wednesday at 7:00 for some friendly competition!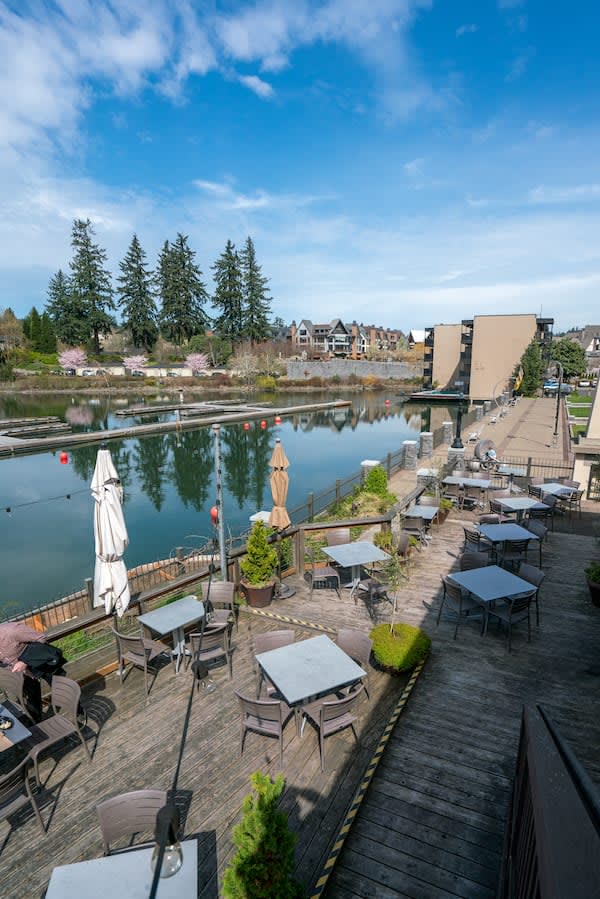 Get your tickets now for the latest musical or play at Lakewood Center for the Arts. Since 1952, this community staple has provided quality entertainment, with shows often selling out.
#8 - Visit Luscher Farms
Luscher Farms has been a community staple in Lake Oswego for decades. Once a dairy farm, the property was purchased by the City of Lake Oswego in 1990 to educate the community on local food and organic plant production. The farm is open daily from dawn to dusk and is home to various sustainable gardening and farming education programs.
#9 - Endless Fun at Lake Grove Swim Park
When it's time for fun in the sun, head on over to Lake Grove Swim Park! The park is owned and operated by the Lake Oswego School District (LOSD) and is open to LOSD students and their families. Lake Grove Swim Park allows for boats and canoes and offers other on-site activities such as basketball, ping-pong, and shuffleboard.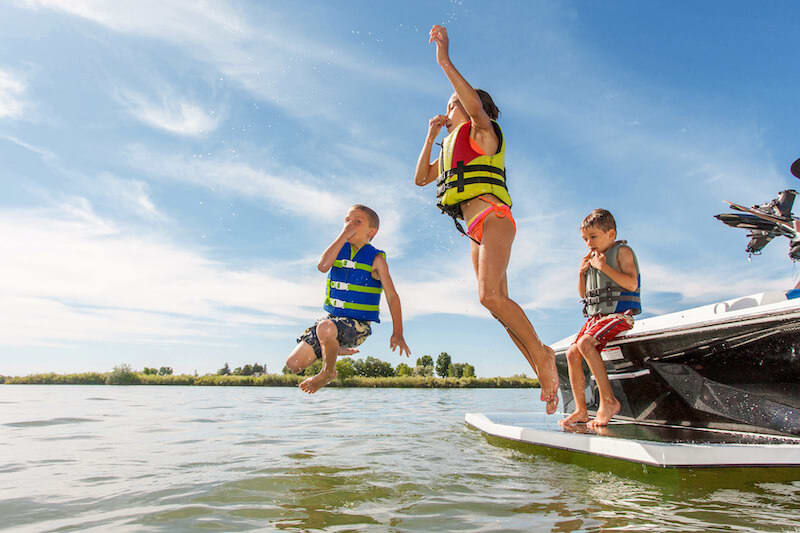 #10 - Community Spirit
Every fall, join in the community fun with the Lake Oswego Wine Walk! This wine walk features dozens of local winemakers and attracts hundreds of visitors every year.
During the winter months, Lake Oswego turns into a winter wonderland! Experience the magic of the Tree Lighting Festival each December – an event that includes concerts, carolers, delicious treats, and plenty of holiday cheer!
START YOUR JOURNEY TO LAKE OSWEGO
You've got Options. We've got Experts.
If you plan on moving to Lake Oswego, let us ensure a positive experience! At Opt Real Estate, our team of experienced professionals is here to guide you through every step of the home buying journey. Contact us today to learn how we can help you find your dream home!
Buy your dream home in Lake Oswego with a team you can trust.