For locals, it immediately brings to mind the quaint row of homes in Southeast Portland cheerfully decorated in an abundance of Christmas lights and décor. The viewing experience – whether by vehicle or on foot – is one of the most iconic and beloved signature holiday traditions in our area.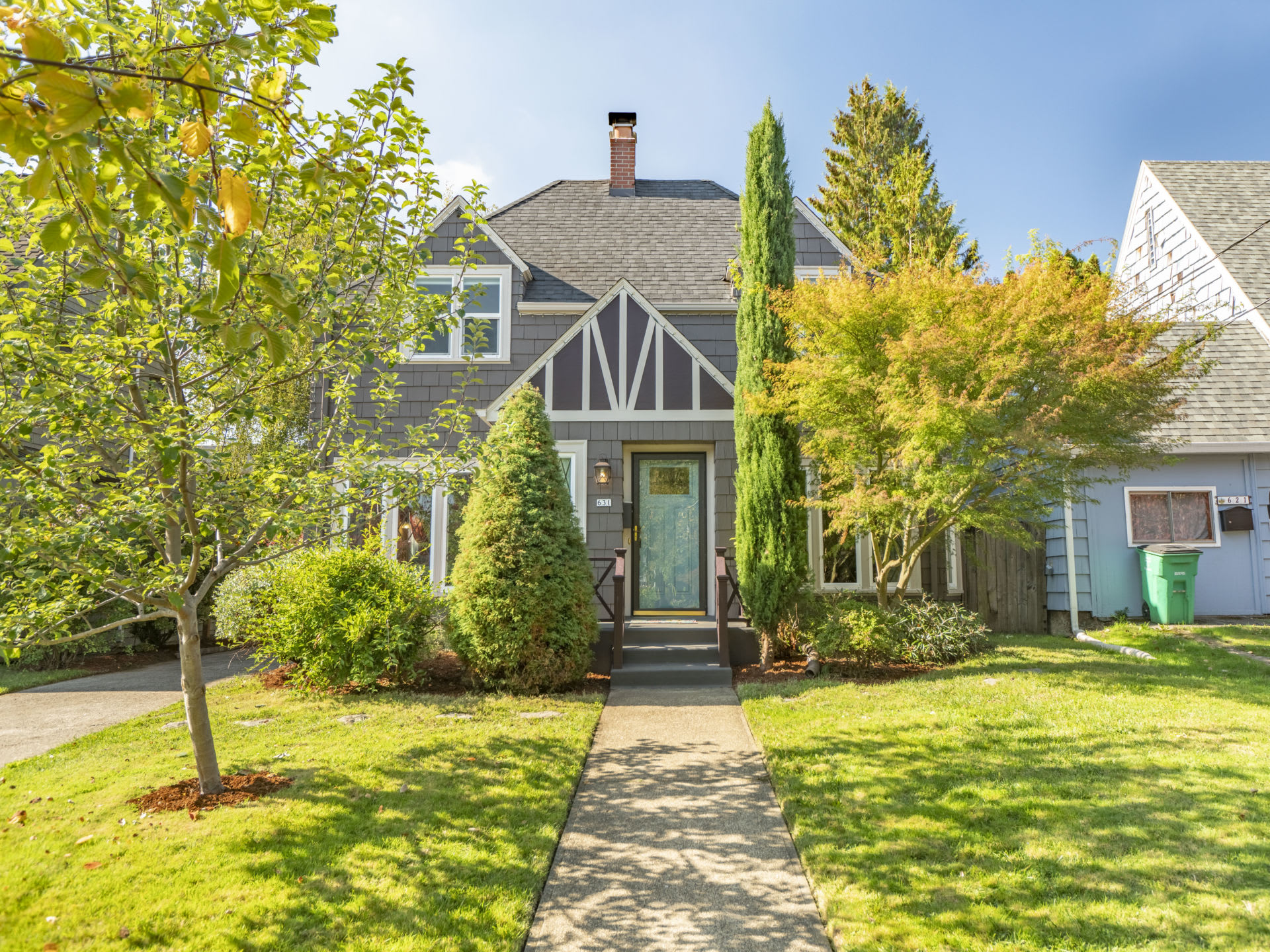 But what's it like to live on Peacock Lane? It's an often asked question. Aaron and Sarah Longwell give us the scoop and lay out the charms of their darling, historic home, which is now for sale! Click HERE to see it.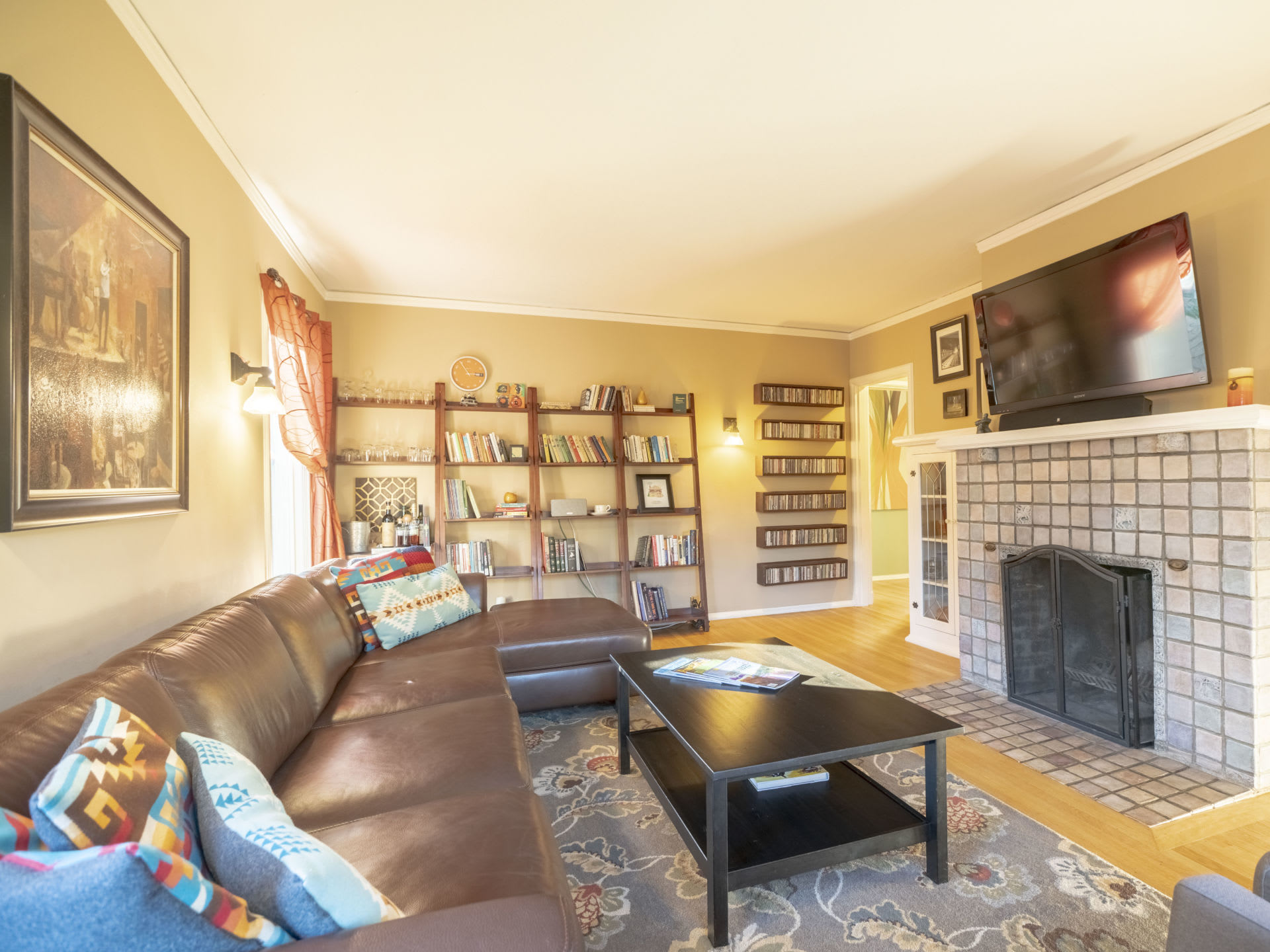 A blend of old & new
Built in 1925, the 2,158 square foot home has seen updates and additions along the way. Like many houses on the block, the English cottage-style home still has plenty of its charming original features, like the custom tiles lining the fireplace. "We like the quirkiness and the history," says Sarah.
She and Aaron set about replacing all the home's doors and most of the windows. They also dedicated a lot of attention to improving the landscaping and now spend a lot of time on the large, upper level patio with room for a container garden. "The apple tree bears thousands, and we have a very productive blackberry vine. The berries are delicious – almost plum-sized!"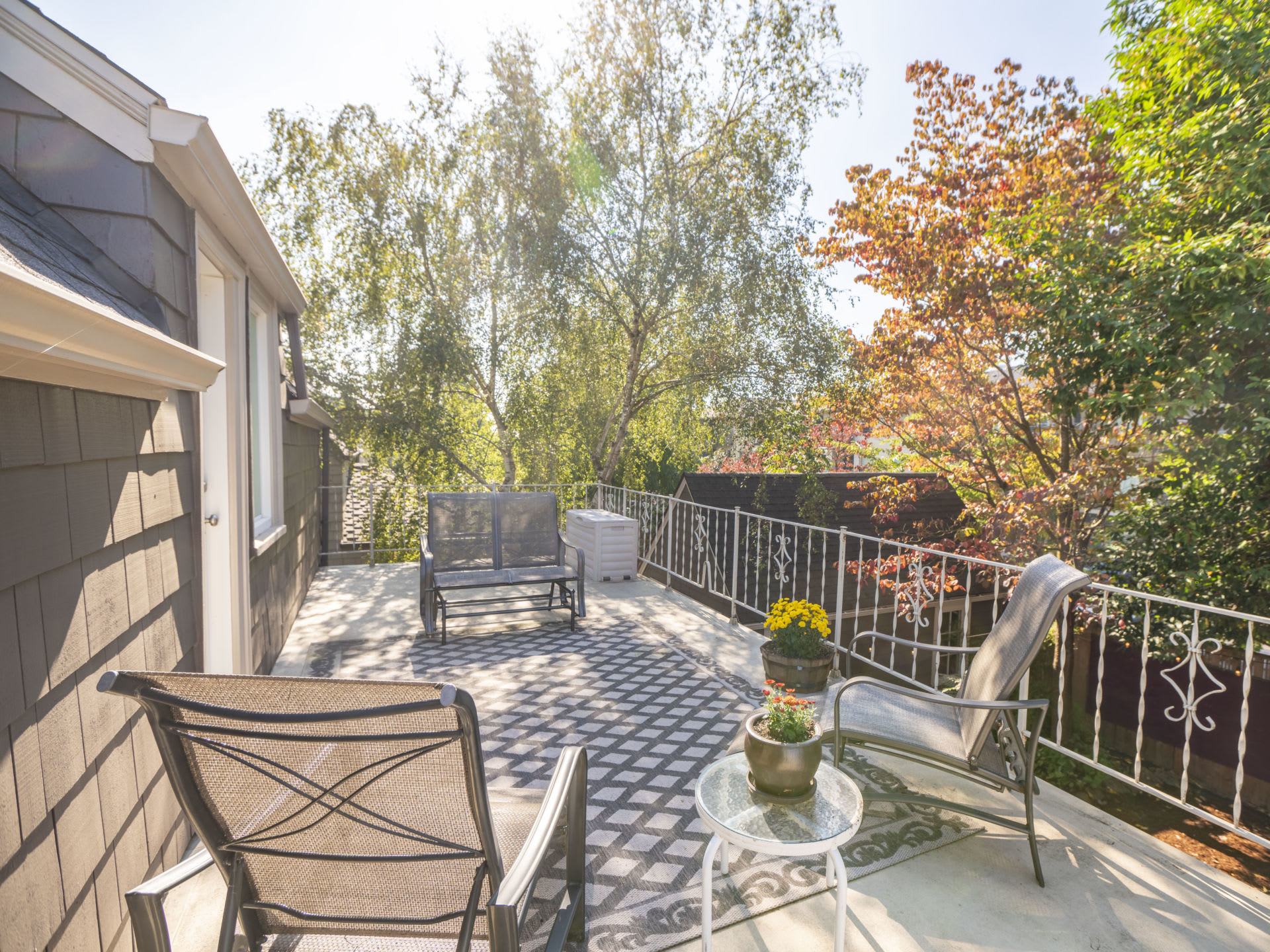 The highest of walk scores
"We love this town – so much," Sarah says. The family walks to see movies at the Bagdad, grab a bite from the restaurants and food carts along Hawthorne or Belmont, and bring their two young boys to visit Powell's Books or the nickel arcade. The elementary school is less than a mile away, and three main bus lines are accessible nearby.
As close as it is to so many enviable city features, the lane itself is quiet and insulated, one where families are comfortable sending their kids out to play and retirees can relax on the front porch. The large front yards naturally lend themselves to social activity; neighbors often enjoy a large Easter egg hunt, and spontaneous potluck dinners will spring up during the summer months. Residents are close enough to enjoy the Belmont Street Fair and attend movies in Laurelhurst Park.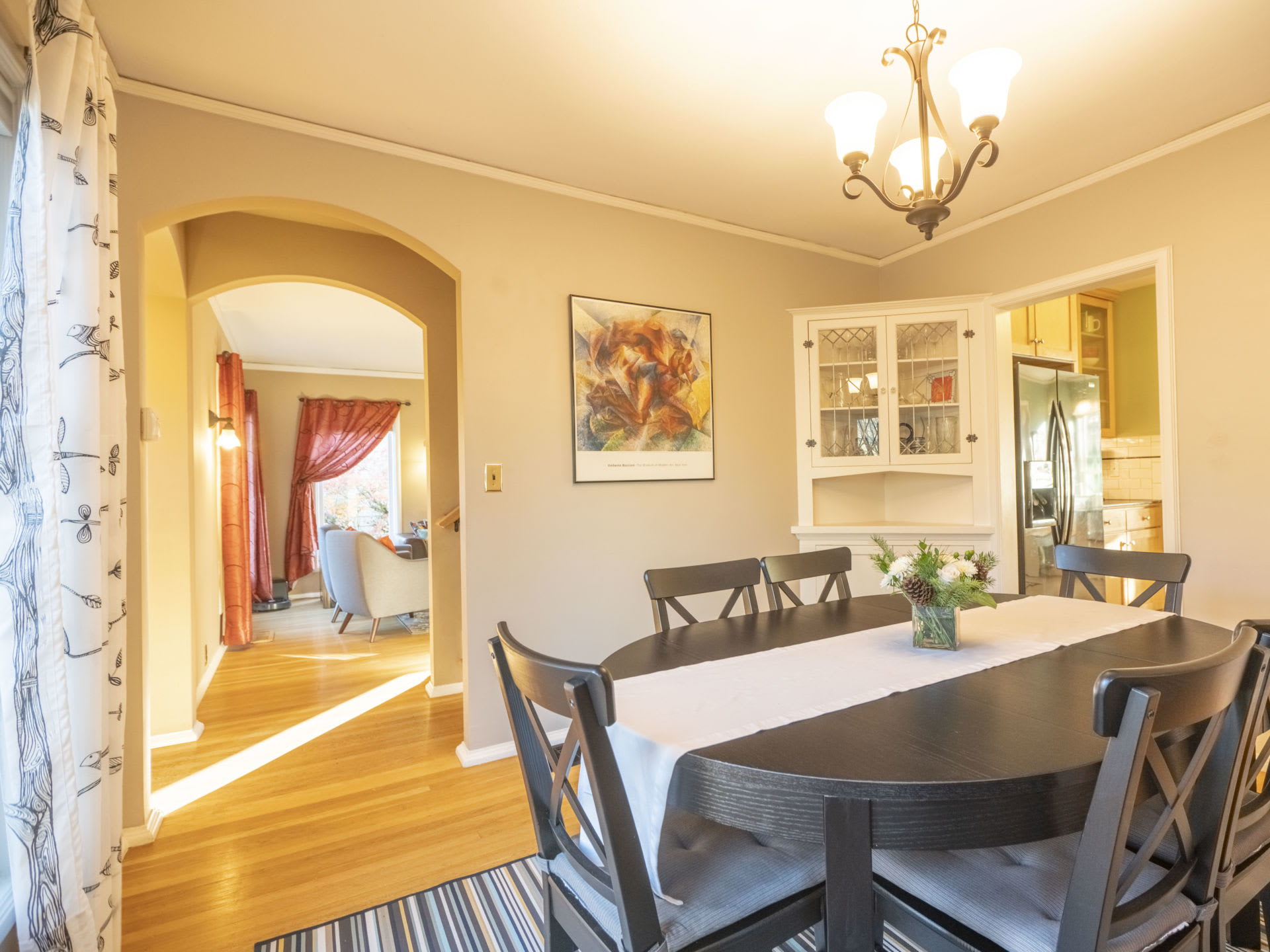 Significant then and now
The tradition of "Portland's Christmas Street" began in the 1940s, started by families simply taking pride in a neighborly, festive spirit. Many don't know that Peacock Lane was designed by a single architect as one of the first commuter neighborhoods in Portland, back when the built-in garage was a brand-new concept and innovative for the time. In recent years, the homes' architectural significance has earned the lane national historic district status.
The Longwells happened to come upon the neighborhood when relocating to Portland in 2010. First drawn in by its architectural charm and friendly, relaxed vibe, they soon learned they'd stumbled into a local treasure. While participation in the decorating tradition is not mandated (as is often rumored), the neighborhood does attract people who enjoy being part of the magic.
How long does it take to set up such an elaborate light display? Sarah confirms that it takes a good two Saturdays to deck the halls in preparation for the parade of Peacock Lane visitors, but the unexpected result is ultimately a more laid-back holiday season. "It's a good excuse to take it easy during those frenzied holiday weeks in December. Neighbors will take turns hosting parties, and we'll just amble between homes, visiting and enjoying each other's company."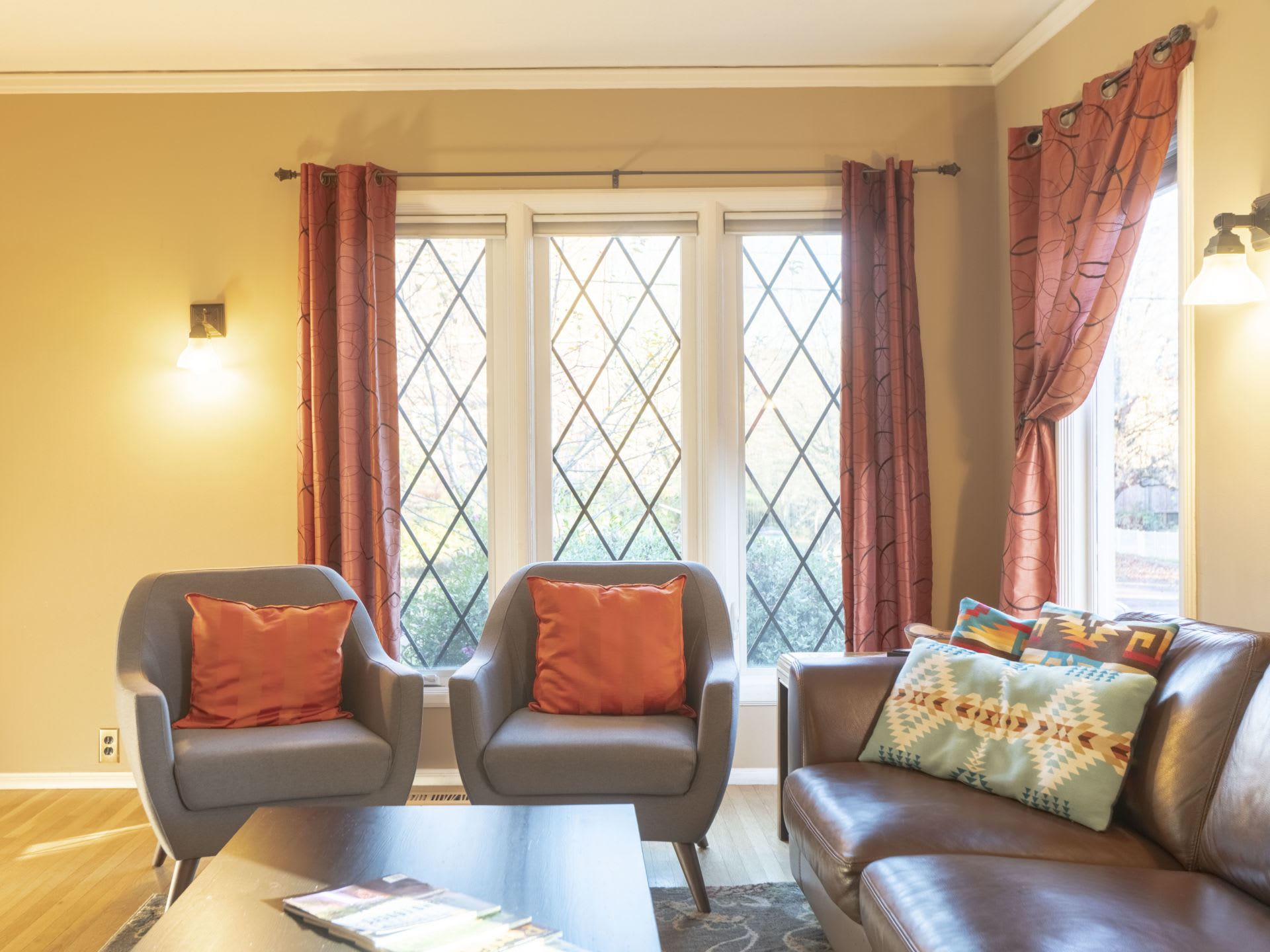 Adding one family's memories to a home's history
"Christmas has been a big deal for our kids," she says. "They know not every street is a 'Christmas street', but they've grown up here, and they've loved taking their turns on the volunteer shift in the cocoa booth." This home's next residents will inherit – along with a few holiday lights – a uniquely appealing living opportunity.